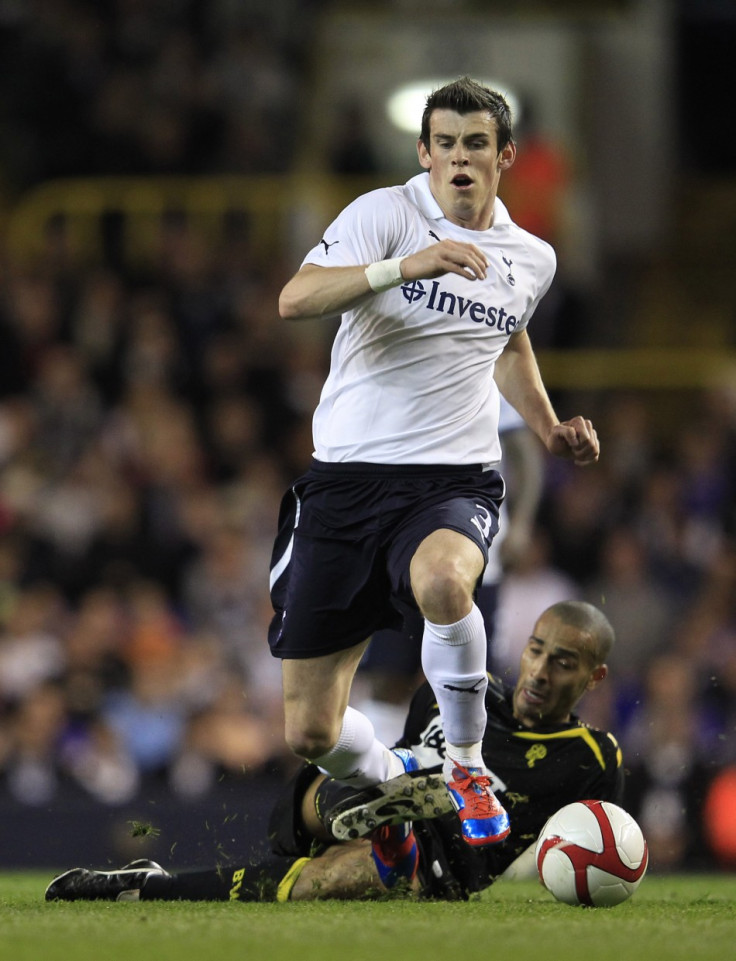 Tottenham beat Bolton 3-1, in the two sides' rescheduled FA Cup quarter-final tie on Tuesday night. The match was rescheduled following the on-field collapse of Bolton Wanderers' midfielder Fabrice Muamba.
Spurs produced a dominant 90-minute performance, against a side that were clearly both inspired and deflated, simultaneously, by the absence of Muamba. The opening goal, however, took a long time in coming, with Bolton goalkeeper Adam Bogdan in impressive form.
The first goal of the game came in the 74th minute, when Ryan Nelsen snuck in at the back post, to head the home side in front. Spurs' Welsh winger Gareth Bale, who had earlier warned league rivals Arsenal that his side's temporary dip in form was now over and the Gunners should be careful of losing third place in the league, was on hand to score the second, three minutes later. Bale's goal effectively killed the game, despite brief hopes of a Bolton comeback after Kevin Davies thundered one in from 25 yards out.
Unfortunately there was to be no fairytale result for Muamba and Bolton. Louis Saha, who seems to have rediscovered his scoring touch with Spurs settled matters mere seconds after Davies' consolation goal.
The win means Tottenham will now play Chelsea, in the first semi-final of the FA Cup, at Wembley on 15 April. The other semi-final will be a Merseyside derby, after Everton beat Sunderland 2-0 on Tuesday night.
"We've got difficult opposition with Chelsea but we'll give it a good go. We probably deserved to win on that day, we had the best chances but we were unable to take them. We'll give it our best shot," said Bale to ESPN after the game.
Bale also had special praise for Bogdan, who for more than an hour kept Spurs at bay.
"He had an unbelievable game and first half we had a lot of chances and didn't capitalise. We said at half time we knew if one went in we could get a few more. The most important thing is the win. It is for everybody," the Welshman explained.
Meanwhile, Bolton manager Owen Coyle admitted that the match had been a difficult one for his players and praised both sets of fans for their support.
Must Read: Wenger to AC Milan: You Have no Chance against Barcelona