Scott Parker has started training with Tottenham once more, and starred in the reserve side this week, as the midfielder continues to recover from an Achilles injury.
Parker hasn't played any senior matches for Spurs this season, and the side have missed one of their key men in the middle of the park after the England international had to have surgery on his Achilles following the Euros.
But after playing the entire game for the reserve side as Tottenham defeated Ipswich 5-1, Villas-Boas has confirmed that the return of the Parker will been a big boost for the squad as he starts training once more.
He told Sky Sports: "We have players coming back to fitness and Scott can be so important for us. He was player of the season last year and we expect him to be one of our main strengths.
"He hasn't lost his abilities. Now we have resumed light training with him, he has been absolutely amazing."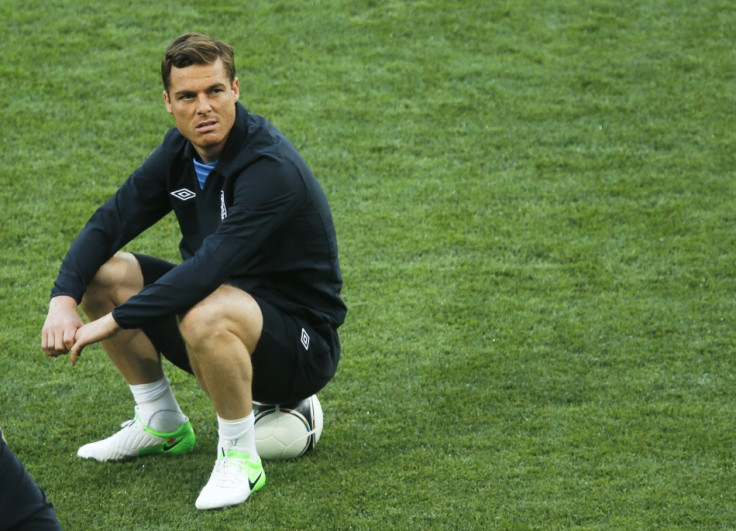 Villas-boas admitted last week that with the return of the likes of Parker, as well as Younes Kabul and Benoit Assou-Ekotto, signings in January wouldn't be necessary with Tottenham currently in the top four and boasting a squad full of players in their prime.
"We have three top players coming back from injury that played most of the games last season - Younes Kabul, Benoit Assou-Ekotto and Scott Parker," he said.
"These will be major additions to our squad and we are happy to continue with this squad."
Tottenham look ahead to face Panathinaikos in the Europa League this week, and have a quick turnaround as they prepare for Everton away on Sunday. With back to back home matches against Swansea and Stoke following, the side will be looking to take maximum points and keep hold of their top four spot for the turn of the year.