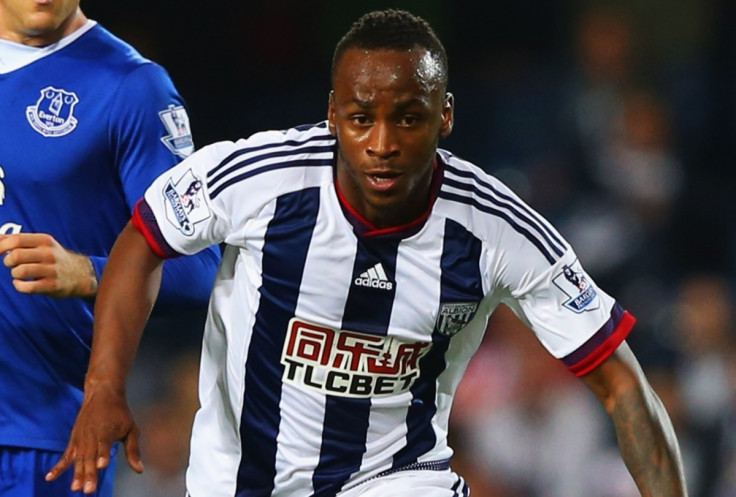 Chelsea are set to battle Tottenham for the signature of West Bromwich Albion striker Saido Berahino in January. The Blues are in the market for a striker to add more depth up front, with Diego Costa, Loic Remy and Radamel Falcao failing to live up to expectations thus far this season.
The Mirror reports that Berahino is among several targets the Blues have identified for a move in January. This will come as a major blow to Tottenham who are in the market for a centre-forward and had tracked the England international over the course of last summer, only to be scuppered by the West Brom management.
Spurs are keen to renew their interest in the striker but Chelsea's intervention may make it difficult for the north London club, who were unwilling to match West Brom's £22m ($33m) valuation for the striker. The Blues are currently 14th in the league, 17 points behind league leaders Leicester City, who are going from strength to strength. The Blues face the leaders in their next game in the league, with a more important European fixture against Porto lined up mid-week.
Berahino has failed to replicate his form from last season. However, a move to a bigger club can help re-establish his credentials and the writing on the wall suggests that there will be a major tussle for the striker come January.
"I'm not blaming Saido, I'm not blaming anybody - it's just fact. I think there's no question Saido was disappointed the [Tottenham] deal never went through," Pulis told Sky Sports.
"As I've said, there's people within the game who can handle that and there's people in the game who can't. It's not any fault of his, it's not any fault of anybody else. It's just the way you're brought up and the character you've got," he added.
More about Chelsea