Tottenham deny £1bn takeover talks with Mark Zuckerberg backed consortium
KEY POINTS
Club insist board has not engaged in any conversations regarding a change of ownership.
The Sunday Times reported on Sunday [9 July] that Iconiq Capital are considering a bid.
The American investment firm deals manages the Facebook founder Zuckerberg funds.
Spurs owner Joe Lewis has rejected one bid and is holding out for £2bn.
Tottenham Hotspur have denied the club have held talks over a takeover offer from an American investment firm linked with Facebook founder Mark Zuckerberg. Asset manager company Iconiq Capital are understood to be considering a £1bn bid for the Premier League side though such reports have been played down by the north London club.
The Sunday Times understand Iconiq have held talks with several buyout firms in relation to a fresh takeover bid. An offer of £882.6m has already been rejected by Spurs, with owner Joe Lewis holding out for £2bn. Iconiq put together a consortium including the ex-American sports agent Jeff Moorad, following talks with private equity syndicate Blackstone in 2014, but the deal never went through.
Zuckerberg is not thought to be directly involved in any takeover attempts but has his wealth managed by Iconiq, who are at the centre of the reported deal. Last season's Premier League runners-up have however addressed the speculation and insists talks with firms in London were in relation to securing funds for their new 61,000-seater, £800m stadium which is due to open in 2018.
"The Club engaged Rothschild to secure the funding for the new stadium," a Tottenham statement read. "As expected many proposals came forward including bank debt and equity investment.
"The Club announced on 31 May 2017 the completion of the bank debt financing for the new stadium with a consortium of banks involving Bank of America Merrill Lynch International Limited, Goldman Sachs Bank USA and HSBC Bank plc.
"The Board believes this was the optimum solution in the interests of fans, employees and shareholders and for the continued development of the Club. The Board is not in any discussions relating to a takeover offer for the Club."
If Tottenham were indeed taken over or invested in by the American group they would become the latest top flight side to have state-side influence. Arsenal, Bournemouth, Crystal Palace, Liverpool, Manchester United and Swansea City all have US shareholders or majority owners, with only a handful of clubs domestically owned.
As well as being based in London and moving into a new stadium, among the attractions of buying Tottenham is their pre-existing link with the American sports industry. The club have signed a 10-year agreement with the National Football League which will see two regular season matches a year hosted at the ground from 2018. Mayor Sadiq Khan has also talked up the possibility of hosting a Major League Baseball match in the capital, with Tottenham's new home or the London Stadium among the venues being considered.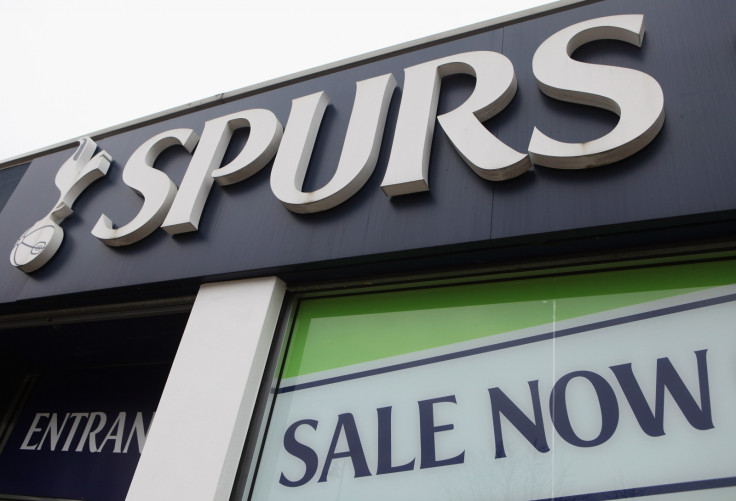 © Copyright IBTimes 2023. All rights reserved.