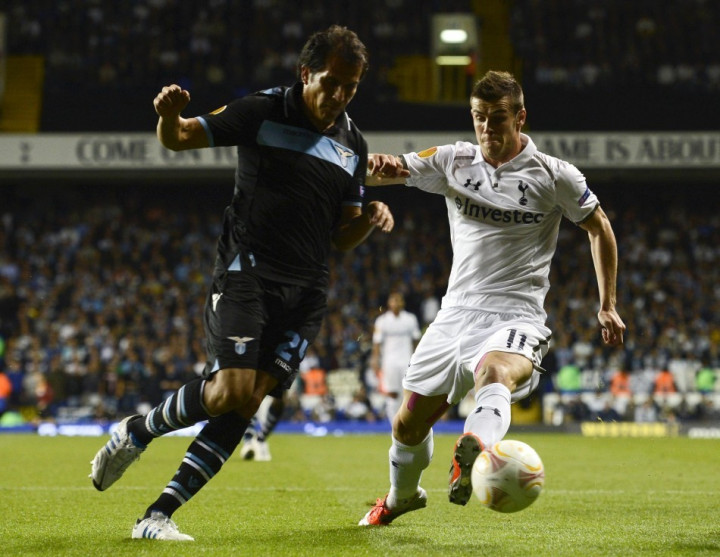 Tottenham Hotspur winger Gareth Bale has admitted he would love to ply his trade abroad at some stage in his career. However, the talented Welshman insisted he never thought of leaving White Hart Lane this summer.
"I'd never be scared of it. It's something I'd like to experience. It's in the future but if something did come up I would obviously look at it with interest," he was quoted as saying.
The 23-year-old international was in heavy demand all summer, with rumours of a £36m transfer to Spanish side Barcelona doing the rounds. In addition, La Liga champions Real Madrid were also reported to be interested, and although manager Jose Mourinho quickly ruled out a summer move, he was lavish with his praise, hinting that a future transfer might be possible.
"I was one of the first to say he will be an amazing player. I was saying that when he was not known in European football, just in England, so I know the great player he is. He is still young and there is a big space for him to improve so he will be a really top, top, top player. I have no doubt about that," the former Chelsea manager said, adding, "I think for the amount of money involved, it is not easy to buy and we have players for that position. We have Cristiano (Ronaldo) who plays in the same position he plays, and Marcelo at left-back."
After the Luka Modric transfer saga, there were reports that part of the deal included a first-option on Bale, should he ever become available, a claim based on the wording of the official announcement of the Modric deal. However, the White Hart Lane club later denied any such agreement.
"Speculation, that's all it is. All the talk about Bale and Real is speculation. Spurs' partnership with Real Madrid does not cover this sort of thing," a club source was quoted as saying.
Spurs had a troubled summer, with new manager Andre Villas-Boas struggling to impose himself on his squad and forced also to balance the high-profile and controversial transfer of Croatian playmaker Modric to Madrid. Bale has admitted the only concerns he had during the time were whether the club had the resources or the inclination to fight off Madrid or, if unable to do so, invest in re-strengthening the first team.
"The manager situation wasn't really my worry. It was more a case of whether the club wanted to go forward and be ambitious. I spoke to the chairman - he talked to me privately - and he told me about his plans and what he wanted to bring to Tottenham. It was exciting. It's all looking bright," Bale told the Guardian.