Tottenham go into the derby against Arsenal this weekend with a lot more on their mind than just beating their local rivals; it could prove to be the defining match of the season as they look to show they're a force to be reckoned with in the Premier League and across Europe.
Gareth Bale has been open about the fact that he wants to play Champions League football again, and the winger has made a serious case for Tottenham holding on to him at all costs with his performances this season.
For Andre Villas-Boas, revenge over Chelsea can't be far from his mind, in private at least, after they cast him out just eight months into his managerial tenure at the club. With Spurs moving ahead of the Blues thanks to their win over West Ham, the manager would have no doubt enjoyed that moment more than most.
But the fight to show that Tottenham are a top club in England is far from over; with just over two months left in the season, as they are stilll only four points ahead of fifth-placed Arsenal. That places extra emphasis on this weekend's match as a win would see them seven points clear of their rivals, while a loss would once again tighten things up.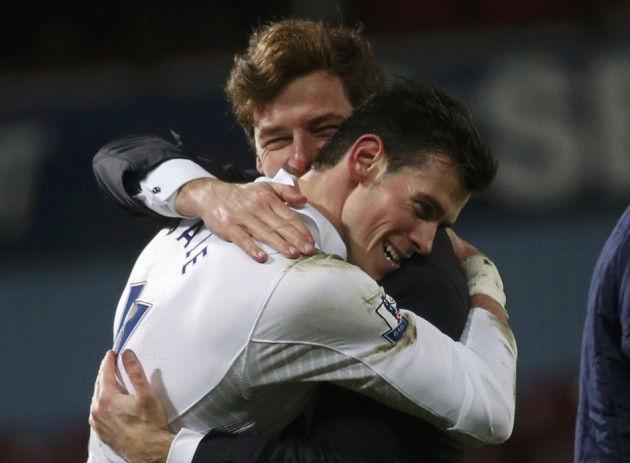 The last time the sides met the game was virtually over after just 10 minutes when Emmanuel Adebayor received a red card. Spurs would eventually go on to lose 5-2 and the bragging rights in north London were firmly with the Arsenal faithful.
This time around, Spurs have no room for mistakes, and will take their campaign from a relaxed run in to the height of pressure depending on Sunday's result.
Last season was the perhaps particularly stinging for Spurs; Harry Redknapp's side lost a huge lead over Arsenal in the last months of the season to fall from third to fourth, and subsequently had the Champions League cruelly taken away when sixth-placed Chelsea lifted the trophy and guaranteed a spot in the tournament.
Now, they have the chance to comeback from the disappointment, and it all could come down to how they look after 90 minutes against Arsenal this weekend.