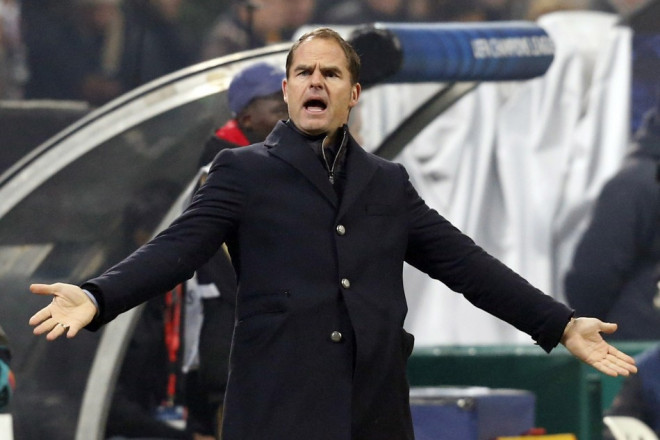 Tottenham Hotspur have released an official statement rubbishing reports suggesting they have already contacted Ajax boss Frank De Boer and other managers about replacing Tim Sherwood at the end of the season.
The current Spurs boss took the job earlier this season following Andre Villas-Boas' sacking in December, signing a 18-month contract until the summer of 2015.
However, having failed to lead the north London club into the Premier League top-four in order to secure the qualification for next season's Champions League he is expected to lose his job in the summer.
Speculation as to who will replace the former midfielder has been rife in recent months with Ajax boss Frank De Boer leading a short-list of candidates that also includes Manchester United target Louis Van Gaal and Southampton manager Mauricio Pochettino.
De Boer himself claimed earlier this week that he will listen to offers from Tottenham after the Premier League club reportedly approached him.
"I want to add something to a club, build something. I won't be talking to other clubs until after May 3," De Boer told NOS.
"After the last match on May 3 I will think about this possibility. I will have talks and will listen to their offer. After that I will decide on how I feel."
"I see a perspective at Tottenham Hotspur, just as Liverpool and Newcastle United sometimes are, they are sleeping giants.
"I want to add something to a club, so that people can see that this was the work of Frank de Boer. Liverpool is a great example of that. What Brendan Rodgers is doing now."
But Tottenham have released a statement dismissing de Boer's comments, insisting they have not been in contact with anyone regarding the job at White Hart Lane.
"Reports that we have made approaches to other clubs regarding coaching staff are wholly inaccurate. We have NOT contacted any club regarding coaching appointments," Tottenham official statement says.
"We regret that a statement such as this is necessary, however we feel it is important to clarify matters."