Manchester United defender Rio Ferdinand has taken a dig at those who compare Tottenham Hotspur player Gareth Bale to Real Madrid star Cristiano Ronaldo and Ballon d'Or winner Lionel Messi.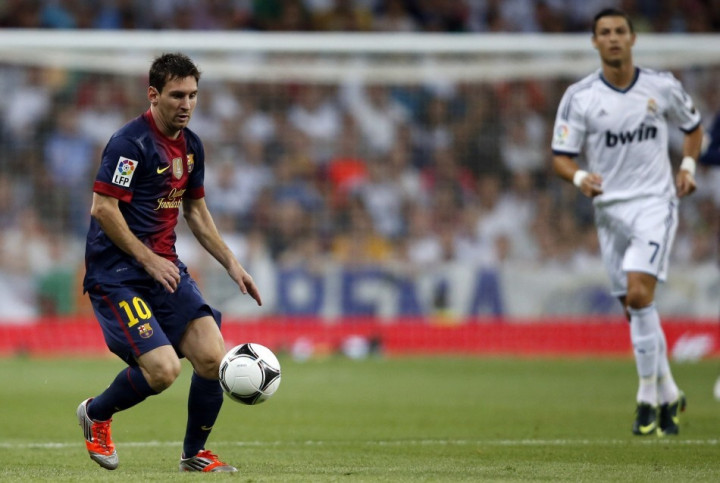 The 34-year-old defender took on to the social networking site Twitter and said the left-footed winger still has a long way to go to be compared with Messi and Ronaldo. However, Ferdinand claims should Bale continue his form for the next two to three seasons, he could be on a par with the two best players on the planet.
"People mentioning Bale in the same breath as @Cristiano + Messi really don't know football! Bale been 1 of best 2 in PL this year but.... He is not on CR7 + Messi's level yet...he carries on doing what he is doing for 2/3yrs then there can be a debate. Bale showed me a clean. Bale showed me a clean pair of heals once this year so I'm in good position to judge! CR7 + Messi have been on another planet for 4-5yrs #consistent #KeepItClean," Ferdinand explained.
The Welsh international has been in brilliant form for Spurs this season after their manager Andre Villas-Boas started deploying him more in the attacking position. Bale has scored 15 goals and registered one assist in 24 league games this season, which included a double in his side's latest win over West Ham.
Bale's recent form with the north London club has attracted interest from top European clubs as Real Madrid are believed to be favourites to land the Spurs star. German giants Bayern Munich are also interested in signing the 23-year-old this summer.
Meanwhile, the Welsh international echoed Ferdinand's remarks as he believes that he is no position to be compared with the Barcelona star and Madrid talisman. Bale has now set his eyes on improving his form with the north London club.
"It's not for me to say. People can talk and say what they want. They have their own opinions. All I can do is keep trying my hardest and keep playing my best football and trying to do my best for the team. If newspapers want to talk and start saying things then that is entirely up to them. I can't control that, all I can do is play well on the pitch," Bale told talkSPORT.