Tottenham Hotspur goalkeeper Hugo Lloris is in "no rush" to sign a new deal at White Hart Lane. The Spurs captain is an instrumental part of Mauricio Pochettino's side and the Argentine boss revealed recently the club are trying to extend his current deal.
But Lloris, 29 – who has three-and-a-half years remaining on his contract – said he is not thinking about his own future at the moment and is instead focused on performing on the pitch.
"At the moment I just think about the close future, the next game and I repeat that I feel very pleased to be a Spurs player and to be the skipper too," the Tottenham goalkeeper explained, according to ESPN. "I feel very involved and I try to do my best for my team and my club. I don't think at all about my future. I'm under contract too and there's no rush to think about that."
Lloris played in Tottenham's 0-0 draw against Bournemouth at the weekend and the Frenchman was disappointed by their inability to win for the second Premier League game in a row, having previously failed to beat West Brom at The Hawthorns.
"I think we could have more regrets about the West Brom game because the first half was fantastic and we just needed to score," the Tottenham captain explained to ESPN. "Even if we had control of the ball, we didn't create a lot of chances and maybe the credit is for the opponent. With the quality we have in the squad, we must do better."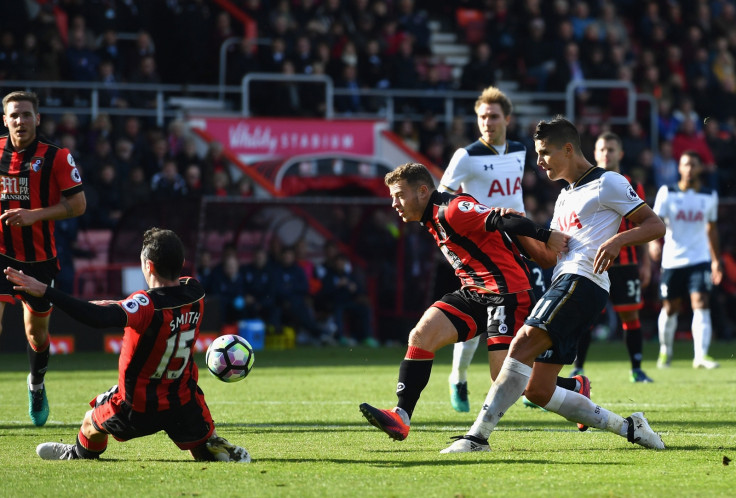 Lloris stressed, too, that Tottenham must show more creativity in order to break down obdurate defences. "When you face defensive teams like that play very deep and you have to find a solution on the pitch," the Tottenham star explained.
"But we're not the only team to struggle in that circumstance and we just need to keep working, try to improve. The season is very long so we will see where we will be later in the season."