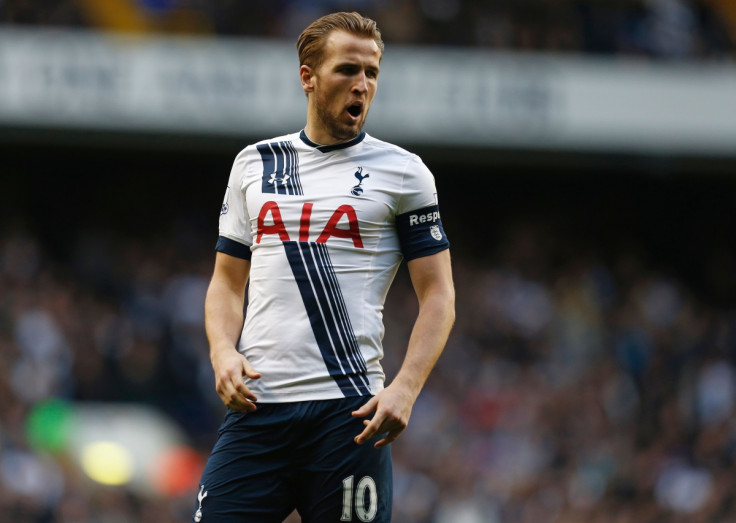 Tottenham Hotspur will be without Harry Kane for their key Europa League clash against Fiorentina at White Hart Lane tomorrow night (25 February). The England international has a broken nose and will miss the deciding leg in the tie, which currently stands at 1-1.
Kane will, however, return in time for Spurs' Premier League fixture against Swansea City at the weekend. The North London club drew 1-1 with the Italians in last week's last 32 first leg and face a fight to progress in the competition.
"Harry Kane will be available for Sunday – we expect and we hope he's available. Today he wasn't here because he saw the specialist about his nose," Spurs manager Maurcio Pochettino said, according to the Hampstead Highgate Express.
"On medical advice, it's impossible for Harry to play tomorrow. In the last few minutes against Crystal Palace he played with a broken nose. Today we need to fix the problem – it's impossible for him to play tomorrow but he's available for Sunday."
Pochettino also confirmed Mousa Dembele will be absent for between ten days and two weeks with a groin injury. However, Tottenham are set to welcome back goalkeeper Hugo Lloris and winger Erik Lamela, who are available once again following a shoulder problem and illness respectively.
"We expect Mousa to be [out for] longer than Harry – 10 days to two weeks. It's not a big issue but similar to before. It's small but we have a lot of games ahead so it's come at a very bad moment," the Tottenham boss conceded.
Meanwhile, it has been reported that Kane, 22, will wear a protective mask over his broken nose as he spearheads Tottenham's efforts to win the Premier League. Kane has been in great form this season, scoring 21 goals in 43 appearances so far, and he is determined to play as many games as possible during the title run-in.