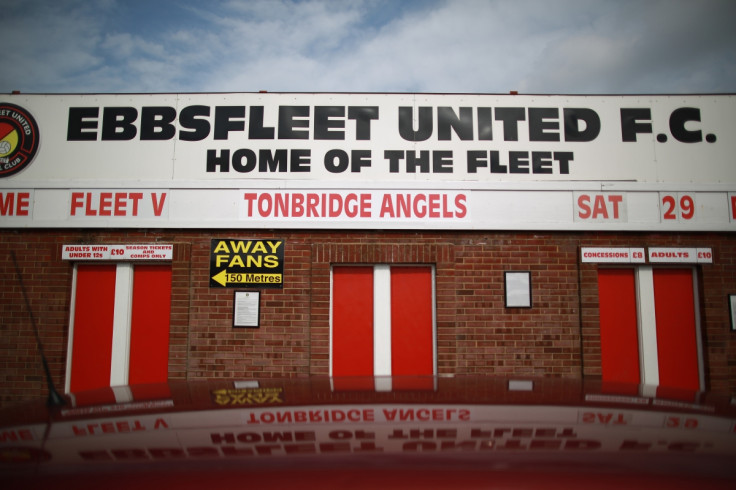 Tottenham Hotspur remain interested in Ebbsfleet United youngster Shilow Tracey after the player underwent a trial with the Premier League side, according to his current manager, Daryl McMahon.
Tracey, 17, has already spent a week with the north London side and has done enough to earn himself another invite, according to local newspaper the News Shopper. Tottenham scouts are also being deployed to watch him play in an upcoming FA Youth Cup match.
Ebbsfleet manager McMahon told the same publication: "It went OK for him, he is probably going to go back for another trial. They are going to watch him on Tuesday night in the FA Youth Cup, and that is all we know really."
But McMahon did indicate that he believes the Premier League side were impressed with the teenage midfielder. He said: "I think so. We will have to wait and see, they are not going to dive in straight away. He was there for three days, three training sessions – he is now back playing with us now. We will see how it goes and there is no pressure on Shilow, we are happy with him at Ebbsfleet."
Tottenham are not the only club to have approached Tracey and Ebbsfleet. McMahon told the club's official website in October: "Shilow has made a very impressive start to the season, as have a number of our other young contracted players. A number of clubs have spoken to us about him in recent days and we have given permission for him to trial with Spurs.
"The fact that a Premier League club is interested in one of our players says a lot about the quality of the coaching and management the boys are receiving and it reflects well on our academy set-up. Clearly we want Ebbsfleet United to benefit from the development of young players but this is a great opportunity for the player and I am confident Shilow will acquit himself well."