Tottenham Hotspur to Seek Temporary Home After New Stadium Delay
The club begin search for new stadium after delaying move until after 2017/18 season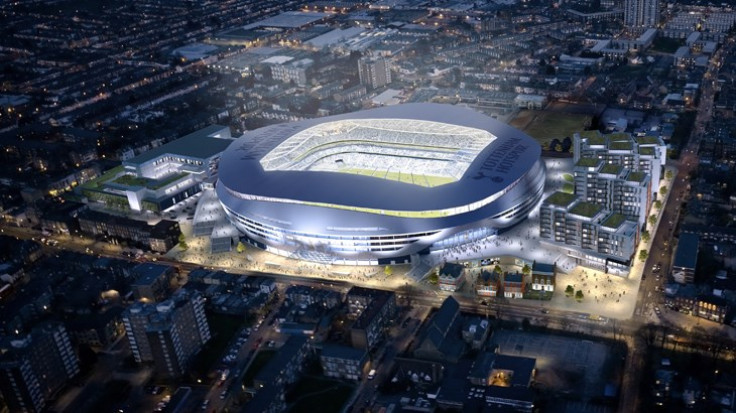 Tottenham Hotspur have begun the search for a temporary home after confirming the move into their new stadium will be delayed until after the 2017/18 season.
The north London club have been granted the compulsory purchase order from the government but one local landowner – Archway Sheet Medal Works – has taken the ruling regarding the estimated £400m development to the High Court.
Given the initial delay regarding the CPO, Tottenham have altered the construction schedule and will be forced to look for a temporary home for one season while the current White Hart Lane site undergoes construction.
"Given the lengthy period of time taken to reach the CPO decision in the first place, we should like to advise supporters that it is highly unlikely we shall be able to open the new Stadium at the start of the 2017/2018 season," a club statement read.
"The Club has revised its construction programme in order to take the shortest possible time to construct. This now therefore involves the Club moving away from the Lane during construction for a period of one season, to start at the beginning of a season in order to comply with Premier League rules.
"We are currently undertaking due diligence on alternative stadium options. Consideration needs to be given to several factors, including planning and policing and, importantly, our fans and the impact it may have on the team itself.
"Clearly all possible options have pros and cons and we are aware that we shall not be able to find one which will please all parties.
"We shall however seek to find the optimum solution for the Club and our supporters and we shall be sharing our deliberations with our supporters at an appropriate time."
The predicament means Tottenham will be forced to consider a ground-share with a number of their capital rivals. Arsenal's Emirates Stadium appears the most viable option, but would be expected to face opposition from Spurs supporters.
West Ham's Olympic Stadium is not expected to be a potential contender given the long-running battle between the two clubs over the lease of the ground.
Milton Keynes Dons' StadiumMk and Brighton and Hove Albion's Amex Stadium are both understood to being considered however moves to either ground would lead to a significant relocation for the club.
© Copyright IBTimes 2023. All rights reserved.