Tottenham injury news: Mauricio Pochettino confirms groin problem forced Mousa Dembele substitution at half-time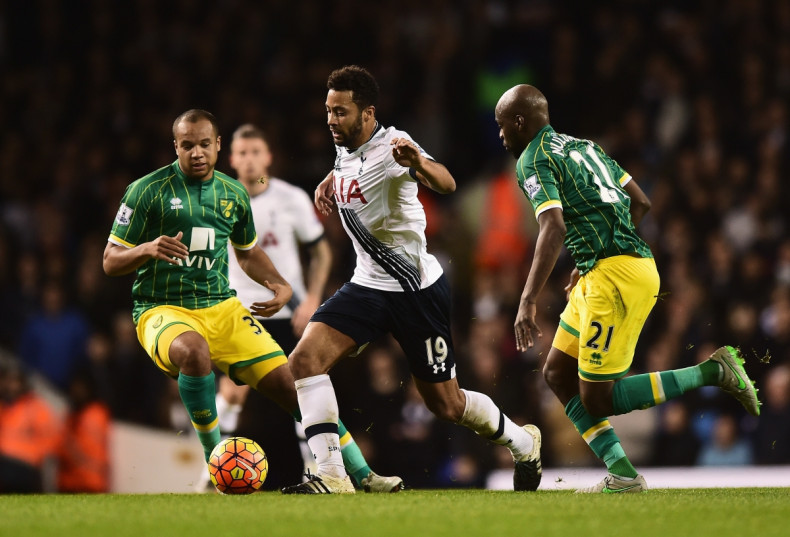 Tottenham manager Mauricio Pochettino has revealed that Moussa Dembele was subbed off against Crystal Palace with a groin injury, which has put his participation against Fiorentina in the second leg of the Europa League under question. The Spurs were knocked out of the fifth round of the FA Cup by Crystal Palace and face another elimination in midweek from Europe if they are unable to cope with the hazards of playing multiple games in the space of days.
The north London club created a lot of chances but were a bit short of applying the finishing touch, something that Pochettino alluded to in his post-match press conference. However, there will be question marks over his team's preparedness and fitness to last the length of the campaign, given they are a team who thrive on high pressing football, something they have been doing for the entirety of the season.
However, with games now coming thick and fast, the added exertion may prove to be their downfall, with a potential title decider against north London rivals Arsenal scheduled on Saturday (5 March), where a loss will be a massive blow to their chances of ending their title drought, which goes back till 1961.
Pochettino will be hoping that Dembele's injury is not so serious that it will keep him in the sidelines for long, as the midfielder has been in a good form of late and could play a major role in their title challenge.
"It was tough. It's like a Premier League game but you need to be clinical in front of goal. We managed the game, created chances but it was difficult to win. There was no tiredness. If we analysed the game we played better but you need to score. It's hard to explain," Pochettino told BBC Sport.
"Mousa Dembele had a smaller groin problem. That's why we changed him at half-time. It's a tough period for us. We have a crazy schedule but now we need to look forward to be ready for next Thursday.
"It's impossible to know if losing here will help us in the long run. Now we feel disappointed because we're out."