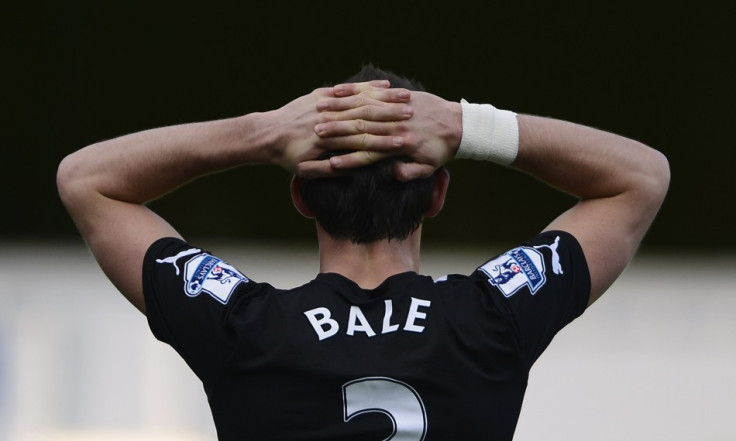 Tottenham Hotspur defender Kyle Walker claimed Liverpool midfielder Charlie Adam's tackle on injure Gareth Bale was made out of jealousy.
The Reds' midfielder has come in for severe criticism for a rash tackle that forced the Spurs winger off, during a pre-season friendly between the two teams in Baltimore, USA, on Saturday. This is the second time Bale has been severely injured by Adam; the previous occasion was in May last year, when the Scot was still with Blackpool.
The Premier League's Young Player of the Year has now spoken up in his team mate's defence, accusing Adam of nursing hostile feelings for Bale.
"It's simple. He [Adam] is jealous as Gareth is such a good player. It just keeps coming up that he doesn't really like him. Gareth is a very good player. He needs protection. Players shouldn't hate him but appreciate playing against a player like him. They can actually learn from him rather kick him," the Telegraph quoted the England right-back as saying.
The injury left Bale on crutches and the 23 year old is now a doubt for the start of the season. Bale, who attracted interest from Spanish club Barcelona earlier in the summer, has said he will flatly refuse any apology from Adam.
"He's a bit of a coward. It's flattering if players try to take you out in a game but when it threatens your career it becomes more serious. What he did was over the top. There are pictures on the Internet of what he did before when he snapped all my ankle ligaments. I was out for three months that time. He's come for me twice now - and he's got me twice. When someone makes a very bad tackle on you, you expect an apology. I've had no apology. And I'm not going to accept his apology," BBC quoted Bale as saying
Meanwhile, Spurs boss Andre Villas-Boas will report Adam to the FA over his tackle on Bale, according to The Sun. The FA did not take any action against the Scotland international when he caused Bale ligament damage with a stamp last year but Villas-Boas wants them to look at the latest challenge.