Tottenham manager Andre Villas-Boas has revealed that qualifying for the Champions League next season is the club's priority. The north London club are fourth in the Premier League so far this season, with 48 points from 26 games. They trail Chelsea by a single point.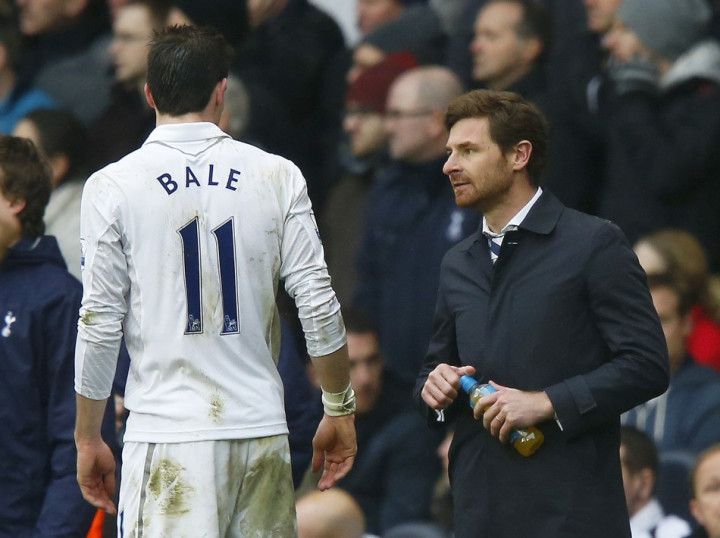 The race for fourth place in the table (the final qualifying spot for next season's Champions League) also involves Spurs' north London rivals Arsenal and the boys from the blue half of Merseyside - Everton. As things stand, ahead of the weekend's games, Chelsea are third (49 points), Tottenham fourth (48 points), Arsenal fifth (44 points) and Everton sixth (42 points).
Indeed, should Liverpool in seventh (39 points) have a good run and any of the teams above them drop points, the Reds could join an increasingly absorbing race for European competition next season.
"Obviously the ultimate objective for the club will be to qualify for the Champions League," AVB said.
Tottenham travel to Lyon to face the former Ligue 1 champions in the second leg of their Europa League knock-out tie and the White Hart Lane club has a 2-1 lead from the first match last midweek. All the visitors need from the Stade Gerland but AVB is insistent his side will be focussed on winning both the match and the trophy itself.
"If we are able to win the competition, it would be absolutely magnificent for us. I don't think one will put in question the other. We are able to continue in both competitions. We have plenty of time to rest after Europa League ties so I think it's possible to continue approaching them in the same way," the Portuguese added.
Meanwhile, the ex-Chelsea boss said he was not concerned that his club seemed heavily reliant on Welsh international Gareth Bale's goals. The 23-year-old winger has been in superb form this season, with 13 strikes in 23 league appearances. And it was Bale who gave Spurs a first leg advantage last week, scoring both goals in the home win.
"This is always the problem with big teams. Barcelona rely on [Lionel] Messi, Real Madrid rely on [Cristiano] Ronaldo? But the great players have to make the difference. They are the stars and Gareth has been magnificent this season. It's something we are fortunate to have - players who can be decisive on those moments," AVB explained.