Tottenham: Mauricio Pochettino wants to challenge for the title next season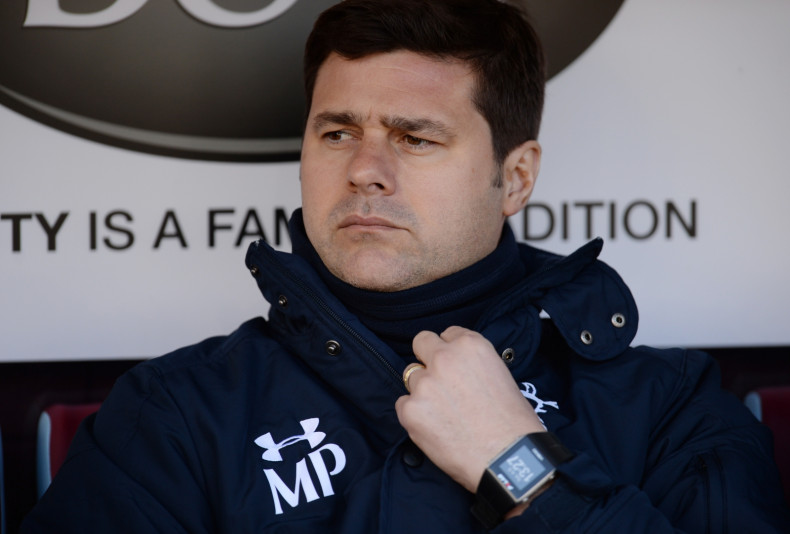 Mauricio Pochettino wants Tottenham Hotspur to challenge for the title next season and not be happy with just a top-four spot.
Spurs have all but guaranteed themselves a spot in the Europa League this season and with a series of transfers likely to happen in the summer, the spotlight will be on the Argentine to lead them to a top four finish. However, the former Southampton man has decided to up the expectations and is looking to bridge the gap with Chelsea, who have been crowned Champions this season.
Harry Kane has been a revelation for Spurs, scoring 30 goals in the campaign and the manager needs to support him with a few attacking additions in the summer. Emmanuel Adebayor and Roberto Soldado are likely to move on in the next window, while a few players like Morgan Schneiderlin are in the process of being brought into the squad.
"This is, I think, a bigger challenge for the next season – to try to reduce the gap. In this case it is Chelsea who are the champions," Pochettino said.
"I think that this is one challenge. Two is to be a strong team with a strong mentality and with a very good squad."
The manager had previously revealed that he has identified their targets for the summer and wants to get the business done as soon as possible so as to integrate them into the team before the start of the season.
"We have worked very hard in the last six months to identify our targets, to have a clear idea and picture, we analyse and assess all the situations to deliver in the summer," said Pochettino.
"You know you do not have much time to decide, the holidays are coming and we need to be ready to take the decisions.
"We have three games left and when we have finished the season, then in this moment we can explain our plan. We have a plan and we have a target, but the most important thing is we have to deliver and move forward," he concluded.