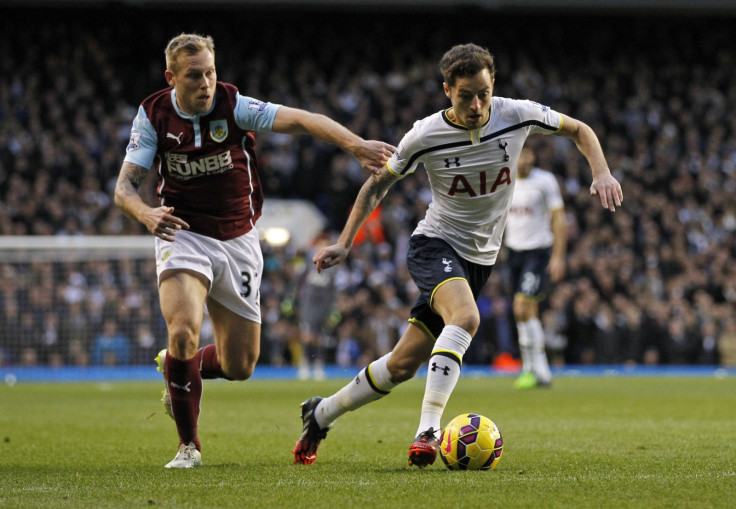 Tottenham Hotspur midfielder Ryan Mason has expressed his delighted after been called up to the England squad for the first time in his career as a replacement for Liverpool star Adam Lallana.
The former Southampton playmaker, who joined Liverpool this summer for £25m, was forced to withdraw for the squad after picking up an injury during the Merseysiders defeat against Manchester United on Sunday, 22 March.
This way Mason will have the chance to make his debut with the senior team in the Euro 2016 qualifier against Lithuania on Friday 27 March and next Tuesday's friendly against Italy in Turin, having previously represented the Three Lions at Under 19 and Under 20 level.
"It all came as a bit of a surprise," Ryan said to Tottenham official website. "I was sitting in the gaffer's office talking about the weekend and the next thing I knew the news had come in. Crazy!"
"There was a real sense of pride and honour, it's hard to describe really. I was with the gaffer and all the coaching staff and they all congratulated me. It was great to get the news in front of them because without them I wouldn't be in this position."
The 23-year-old midfielder has become a crucial asset for Mauricio Pochettino at White Hart Lane this campaign since making his Premier League debut at Arsenal earlier in the campaign.
Following Lallana's injury, Roy Hodgson has now rewarded him with his first England call up where he has joined teammates Harry Kane, Danny Rose, Andros Townsend and Kyle Walker.
"It's a big achievement to be in there, really exciting. I can't wait to get involved and the fact we've five players there is great, it's ideal to go into it knowing that. I can't wait to get out on the training pitch."