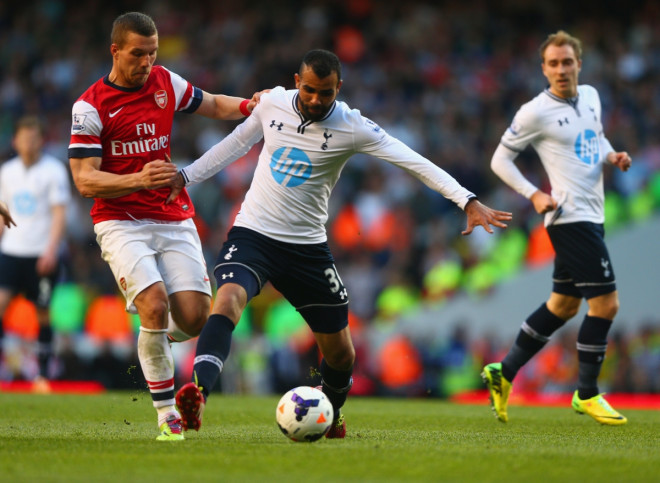 Tottenham Hotspur midfielder Sandro has denied suggestions he has fallen out with manager Tim Sherwood.
The Brazilian was omitted from the Spurs side that claimed a 3-1 win over relegation threatened Fulham on Sunday and later revealed through his Twitter account that his absence was not down to injury.
Following Sandro's comments, Sherwood provided a frank explanation as to why the midfielder had been dropped as he criticised his recent performances.
"I don't think he's good enough to be in the side at the minute, when he shows me he's up to the level of the other players he'll be back in the squad," Sherwood said.
"I like Sandro as a player but he has to work hard to be back in the side."
Having failed to earn Tottenham qualification for next season's Champions League, Sherwood is expected to be replaced at White Hart Lane this summer but Sandro has moved to insist there is no rift between him and his manager.
"I respect him, I have nothing against him, let him speak," Sandro told Brazilian publication Lancenet.
"I will continue working quietly, I'm a professional. I have to work. Everyone loves me at Tottenham, it is my home."
Having replaced Andre Villas-Boas in December last year, Sherwood also recently opted to drop Sandro's international teammate Paulinho from his starting XI. The former Corinthians star was left out of the starting line up in crucial fixtures against Arsenal and Chelsea last month and recently admitted his omissions were difficult to stomach, particularly with the World Cup rapidly approaching.
"It is difficult, of course, when the manager who signed you and who brought you here to play after just a little time loses his job," Paulinho said earlier this month.
"It is hard because of the connection you have, but all you can do is try and do your job to the best of your ability and try to impress the manager who has come in and hope he wants a player with your characteristics.
"It is hard to know the style of every player and how they want to handle things. But I can only speak with respect for him – every manager has their approach, their philosophy, their way of talking, a different opinion."