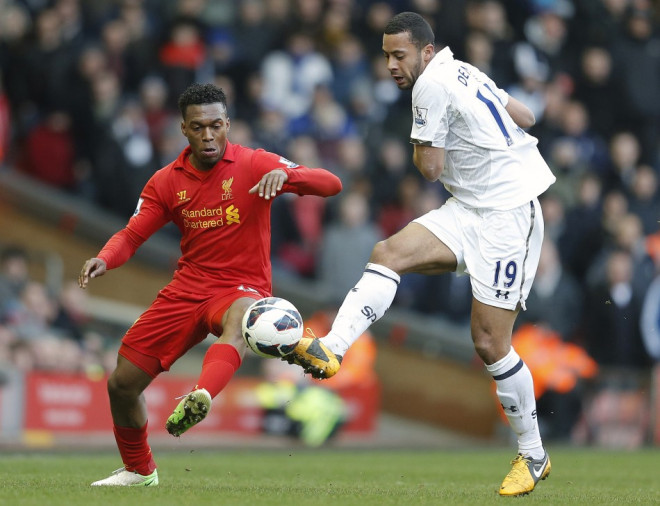 Tottenham Hotspur midfielder Mousa Dembele insists the squad are confident in the abilities of Tim Sherwood and would be happy for him to continue as manager.
The former Spurs midfielder took the reins following Andre Villas-Boas' dismissal last December and was soon awarded an 18-month contract.
But despite leading the club to the last 16 of the Europa League and keeping them in the race for fourth place in the Premier League speculation regarding Sherwood's long term future remains in doubt, as the club reportedly consider replacing him with Louis van Gaal next season.
But after overseeing a comeback that ensured Tottenham defeated Dnipro 3-2 on aggregate at White Hart Lane on Thursday, Sherwood has firmly won the players over, according to Dembele.
"I think we've played better as a team and we're all good in training," Dembele was quoted as saying in the Evening Standard. "We've adjusted a few things that didn't work for us, so we're happy with this.
"Would I like him to stay long-term? That's not for me to decide but how it looks now I think the team has confidence, we're playing much better and of course everybody's happy. After that the club has to decide, but as a team I think right now we are very happy."
Spurs currently sit six points behind Liverpool who hold that coveted fourth spot and the final spot in next season's Champions League. The north Londoners last competed in Europe's elite club competition in the 2010/11 campaign and the delay in their return has caused some to question their future at the club, including key players Hugo Lloris and Jan Vertonghen.
And Belgian international Dembele understands the frustration of his teammates.
"A club like Tottenham are up there with the top teams and I think they have to be in the Champions League," Dembele continued. "I play with these players every day and of course it's my opinion that we need to be in the Champions League.
"There are a lot of good teams in the Premier League and we have to work hard to reach the top four. We want to win something, too, and if we can get the Europa League, we will take it with both hands."