Tottenham showed new-found 'maturity' to keep Premier League title challenge alive against Watford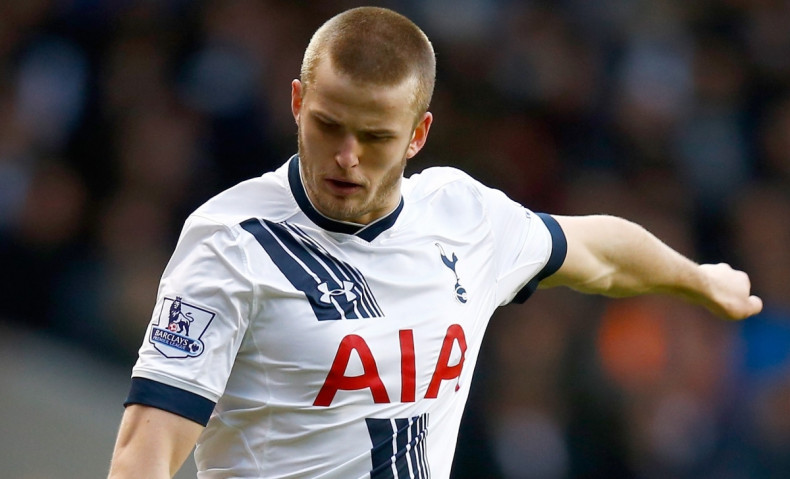 Tottenham Hotspur midfielder Eric Dier insists the club have discovered a maturity which could inspire them to the Premier League title this season. Captain Hugo Lloris had previously suggested the north London club do not have the composure to compete with rivals such as Arsenal or Manchester City, but Dier feels victory over Watford proved otherwise.
Mauricio Pochettino's team dominated the game for long periods but had to wait until the 64th minute to grab the lead as Kieran Trippier converted from substitute Dele Alli's cross to down Quique Sanchez Flores's stubborn outfit. With 13 matches remaining, Spurs are level on points with Arsenal and five adrift of leaders Leicester City as the race for the title heats up.
Tottenham have the youngest squad in the Premier League, regularly fielding a starting 11 with an average age of less than 24. But that led to claims from Lloris that the experience of clubs such as Arsenal and City would give them the edge as the season reached the sharp end. Dier, though, has indicated that may not be the case after praising the side's "maturity" in staying patient against Watford.
"We're not going to deny that we're obviously very happy in second but we know there's a long way to go and we're just going to continue on the path we've been on so far," the England international told the official Tottenham website. "It was one of those games where you create so many chances and you could end up losing, but we kept our composure, kept our patience and we looked very mature.
"We kept calm as we knew we'd find the breakthrough at some stage. Obviously the longer it goes at 0-0 with the amount of chances we created you're always going to worry. But it was nice to get the goal and then we kept our composure, kept playing the same way and kept the ball. I think that performance shows we've come a long way."
While Arsenal and City are regularly hovering around the higher echelons of the Premier League, this is Tottenham's first sustained spell in the top four since Harry Redknapp's time in charge, and Lloris had cautioned about expecting too much from the current crop.
"We don't have the maturity of some teams, like City or Arsenal," he told the Evening Standard in January. "You need experience. You can't buy it. You need to play games, you need to lose, you need to win.
"We are young, we are talented, we are doing well, there is a great spirit in the team and we are working hard, so everything is positive – but we need to go step by step. We will see where we are before the last 10 games, but at the moment we want to fight and stay as high as possible in the table.