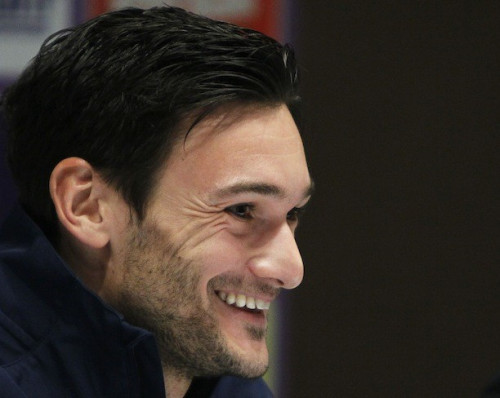 Tottenham Hotspur keeper Hugo Lloris has rubbished the suggestion from his French teammate Oliver Giroud that he would love to join Arsenal.
The Gunners striker had earlier said the 27-year-old would love to leave White Hart Lane to join the Emirates club if an opportunity is available, despite the rivalry between the two north London clubs.
However, Lloris has dismissed Giroud's comments as he believes the striker's words were twisted. The stopper stressed that he remains focused on Spurs' ambition and is happy with his current employers.
"Yes I heard about that. I think maybe some words were twisted, but it is embarrassing. I don't think that, I'm very focused on Spurs' ambition and I am very pleased to play for Spurs," Lloris told Spurs' official website.
"I have too much respect for the Club and the Spurs fans to think that kind of thing. Of course I know him very well because we are teammates in the national team - the same with Laurent Koscielny - but I am a Spurs player and I'm very proud to play here."
The French international had earlier admitted that he would consider his future at the north London club if they fail to qualify for the Champions League next season.
Spurs manager Tim Sherwood is aware of the risk of losing players if they fail to qualify for the Champions League next season.
Spurs are fifth in the league table with 47 points from 25 games, trailing fourth-place Liverpool by three points. Lloris has set his eyes on sealing a place in the next season's Champions League by finishing the season in top four.
"When I joined Spurs it was because it is a very important club in England that has the ambition of playing Champions League football every year. Of course, the Premier League is the best league in the world where every week you play against very good teams," Spurs stopper said
"I think it is the most competitive league where five, six, seven or more teams can have the aim of finishing in the top four. I know there is a lot of speculation, but I just want to be focused about my job and my work. I just want to try and help the team get the best results and hopefully get a place in the next Champions League."