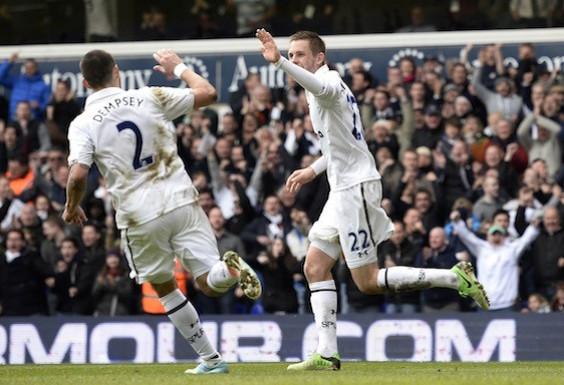 Tottenham assistant head coach Steffen Freund believes that Gylfi Sigurdsson has been brilliant for the club his season and has shown he is capable of winning a place amongst a host of talented midfielders.
When Spurs signed four players for the middle of the park over the summer it appeared that Sigurdsson's career at White Hart Lane was coming to an end. Rumours as recently as September claimed he might make the move to Sunderland but the Iceland international has since insisted he never wanted to leave Tottenham.
His performances for the club since the transfer window closed have shown he is willing to fight for a place in the side, particularly after the 24 year old found the back of the net against Chelsea at the weekend in the 1-1 draw with the west London club.
Freund believes that Sigurdsson is coming into his best form this season, particularly with the midfielder able to link up with summer signings Christian Eriksen and Roberto Soldado.
"Gylfi is on fire this season, scoring goals and his movement is fantastic from the left coming inside," he told the club's official website. "Again, it was a great lay off from Roberto Soldado and that link with Christian Eriksen is growing. It's looking good."
Tottenham's draw with Chelsea left Spurs particularly disappointed as the side aim to finish in the top four and possibly even become title contenders.
But Freund believes that their disappointment is a sign of how much the team have moved up in their expectations as they look to beat every opposition.
"We started well, had a really good first half, created three really good chances and Paulinho hit the post - maybe that would have been the key goal," he explained. "In the second half, Chelsea came out and performed well, put us under pressure and created chances. Overall, it's a fair result.
"If you see the highlights, then Chelsea deserve a point - we have to be honest. That shows the character of our players now. They want to win every game and they are disappointed after a 1-1 draw against Chelsea."