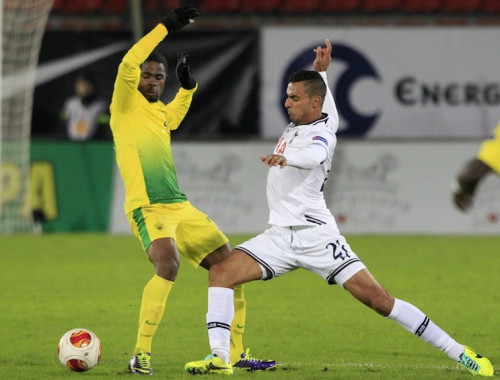 Tottenham summer signing Nacer Chadli has claimed that he was close to leaving White Hart Lane during the latest transfer window, with Swansea trying to secure his services.
The winger joined Tottenham last summer after the Spurs paid Dutch club Twente about £7m but the Belgium international has failed to make the impact expected.
The 24-year-old forward has started just eight Premier League games, scoring one goal, and Swansea were reportedly keen on signing him on loan for the reminder of the season.
However, asked about that, Chadli said: "It was a possibility, but it is in the past.
"I had to make a decision and my decision was to stay. Everything was not clear so I wanted to stay at Tottenham and play for my club. I have signed for five years here and I'm happy. When I came to Spurs, I knew I wasn't going to play in every game as we have 60 matches in a season.
"I came and got injured, played, got injured again and so I haven't played as much as I have wanted, but we have a big squad with a lot of good players and we have to compete with each other. I have to work hard in training and show it when I play," he said as quoted by Evening Standard.
After scoring his first goal in the latest game against Newcastle, the winger is confident about the Spurs' chances to beat Liverpool for the top four in order to get Champions League football next season.
"We are not looking at first or second place, we are just looking at the team in front of us, Liverpool. We have to keep playing like we did at Newcastle and keep going in every game for 100 per cent to get the three points. With five games to go, we will see where we are.
"We are not looking to go above Chelsea. We are looking at Liverpool, who are directly above us and we have to go there in a few weeks, so that will be a big examination.
"We are within touching distance of the top. We have had a good week, but in one week everything can happen, everything can change."