Daniel Levy is reportedly close to doing a deal to purchase Jan Vertonghen, with the Tottenham chairman keen to shore up the defender before other big clubs get hold of him.
Levy has a big hand in doing a great deal of Spurs' transfer deals, and is working closely with Harry Redknapp in preparation for the summer to build on the squad for a more consistent season than the last.
Tottenham came within inches of Champions League qualification, but lost their chance to be in Europe's premier tournament after Chelsea won the trophy this season and stole fourth spot's place.
And though the north London club don't have Champions League football to offer to incoming players this summer, their fight over the course of the season has given Tottenham hope that they will still attract top players as they aim to become a stable top four side.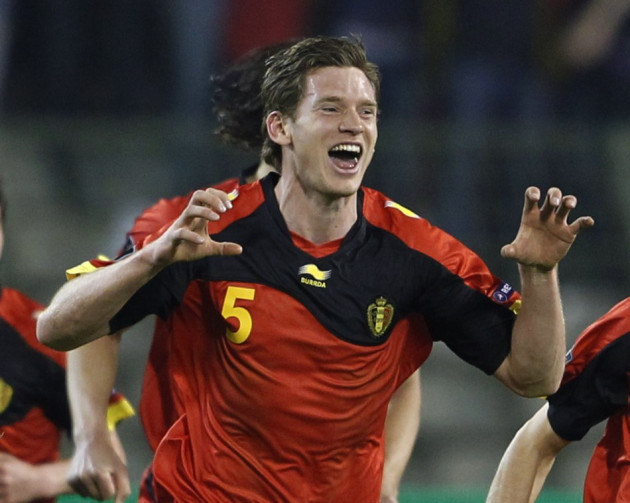 Vertonghen is believed to have been targeted by numerous Premier League clubs, but Daniel Levy has been pictured by Dutch newspaper De Telegraaf outside Amsterdam Arena, the home of the 25 year old's club Ajax.
Tottenham are currently working hard on a deal for Emmanuel Adebayor, who spent a season on loan with the side but will no doubt have wage demands to match his current situation at big spenders Manchester City.
But Vertonghen is also a big target for Spurs, and Redknapp confirmed at the start of the month that he would be interested in signing the star, though he's aware he is fielding interest from other clubs.
"He is a good player, a player I have looked at and watched," he said at the beginning of May. "I think there are a lot of clubs interested in him though. So, that is all.
"We haven't gone anywhere with it. We haven't spoken to the club. He is just a player I have watched, along with a lot of other players."
And now with the summer nearing, the players Redknapp and Levy have liked the look of over the course of the season will become concrete targets as opposed to 'just a player I have watched'.