Tottenham have insisted that Michael Dawson and Tom Huddlestone both have futures at the club, despite speculation claiming that the pair will be sold after failed moves in the summer transfer window.
Dawson was strongly linked with a move to QPR at the end of the summer transfer window, having until recently been one of Spurs' most consistent and influential players.
As the 28-year-old defender prepares for his chance for the first team once more, with Tottenham playing Carlisle in the League Cup tonight, assistant manager Steffen Freund says the star will have the chance to become an integral part of the line-up once more.
"He realises that he is not playing at the moment but things can change in football," Freund told Sky Sports. "The most important thing is how he reacts and he likes to play for Tottenham.
"When you are a strong club like Tottenham there is a lot of opportunities. Andre [Villas-Boas] said that from the beginning of the season.
"It is difficult for him because he is the captain of the club and he had an offer from QPR.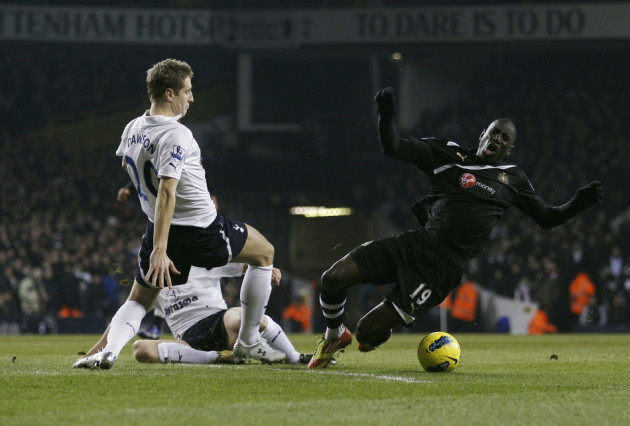 "We are always positive from that point and we talked about it openly. The players who are playing at Carlisle have to play well because we have a strong squad."
Similarly, Huddlestone was poised to move away from Tottenham in the summer, but was unable to seal a deal before 11pm hit on August 31st.
And Freund, who played for Tottenham a decade ago, is confident that the midfielder will be able to get back into the senior squad, and won't be left on the sidelines until January.
"Of course he [Huddlestone] has a future here," he explained. "When you have a long-term injury - and I can say that, I had two cruciate ligament surgeries - it takes longer to come back.
"Tom was injured for a long time. Michael Dawson was for a long time injured.
"He is training well every day. To say he has had a long-term injury, he is looking really strong."