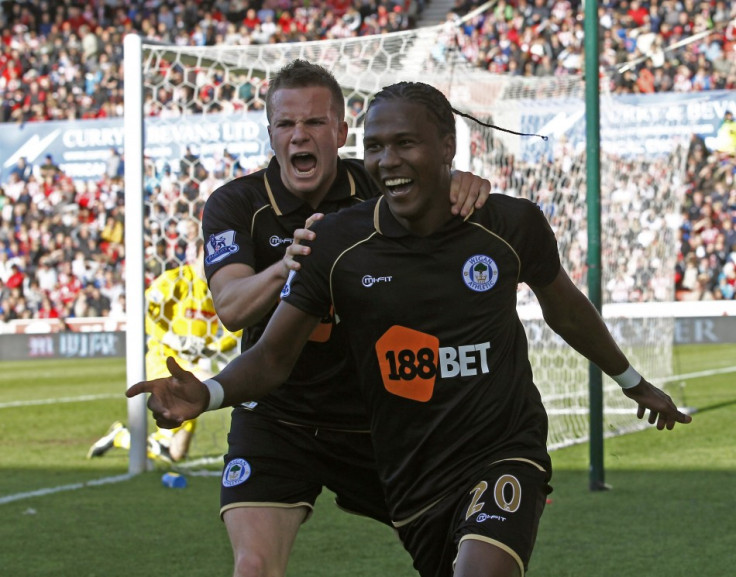 Wigan have confirmed that Tottenham will likely bid very late today for striker Hugo Rodallega, with Roman Pavlyuchenko looking likely to exit the club.
While Spurs decided to extend Pavlyuckenko's contract at the start of the month, speculation has continued to surround the Russian leaving the side.
And today, his agent has hinted that decisions are yet to be made over the 30 year old's future, telling RIA Novosti: "We're not rushing into any decisions [regarding a transfer].
"We are in negotiations with [Tottenham chairman, Daniel] Levy. Tonight everything will be sorted out."
With this in mind, it would appear that Tottenham are in the hunt for a replacement striker, and Whelan says that while no concrete offer has come in for the Columbia international, he knows that Spurs always leave things to the very last minute.
"It might make sense to cash in now. But if he stays with us to the end of the season he can help us stay up, which would be worth far more than a transfer fee," he told ESPN Soccernet.
"We are used to Tottenham making a last minute bid on transfer deadline day, and by last minute, I mean the very last minute.
"I have seen Spurs linked with Rodallega for some time, but we have not received a bid, not even an inquiry as far as I know.
"That doesn't mean they won't make a bid, but if they do they always leave it late, very late."
Meanwhile, Marseille president Vincent Labrune has revealed that Tottenham put forward a big money bid in the hopes of landing Loic Remy, though a deal was unable to be sealed because the French outfit were desperate to keep hold of the forward.
"In January, I have two deals to manage," chairman Labrune said, as reported by Goal.com. "That of Lucho [Gonzalez], who wanted to leave, and that of Remy, who Tottenham wanted to sign.
"I do not think any other president in France would have refused the ​​enormous proposal the London club made."