Tottenham have renewed their interest in Athletic Bilbao striker Fernando Llorente, according to the Mirror. Spurs have been linked with a surprise January move for the Basque forward, who is in the final year of his contract at San Mames and has confirmed he will leave in the summer. The report speculates that given the contractual situation with the player, the White Hart Lane club will offer Bilbao £7m for an immediate transfer; the alternative is the player moves for free in the summer.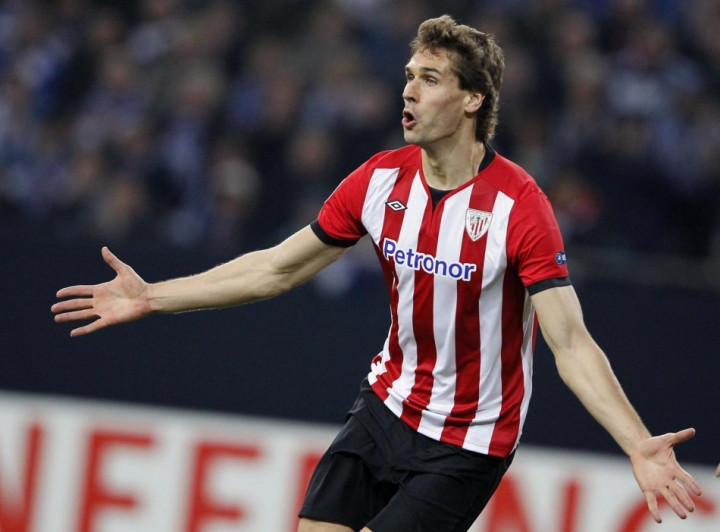 However, the 27-year-old has not commented on a mid-season exit. And given that at least three other clubs are interested in his services - Spurs' north London rivals Arsenal, Premier League champions Manchester City and Serie A champions Juventus - it is likely the forward will take his time before committing to any one offer.
Llorente had an excellent season for the Basque club last year, scoring 29 goals in 53 appearances, as Bilbao stormed to the final of the UEFA Europa League, the Spanish Copa del Rey and finished 10th in La Liga. However, this year he has been far less influential at the club, with only one league start and 18 appearances overall; he has scored just twice this term.
AVB Warns Spurs of Everton
Meanwhile, Spurs travel to Goodison Park for their weekend league game, hoping to record a fifth straight win across all competitions. Andre Villas-Boas' side are fourth in the league, with 26 points (and two ahead of rivals Arsenal) and will pull out a gap over fifth-placed West Brom (who lost 2-0 at the Emirates in their game) if they can beat David Moyes' side. However, the former Chelsea manager is taking nothing for granted and warned his players to respect the Toffees.
"It's a very difficult game, one of the most difficult. We want to continue with our momentum, continue to play well, we're five games unbeaten (including the Europa League) with four wins and let's hope we can maintain our form in the Premier League. It will be an extremely competitive game and a tough place to go to. Everton are rested, it's a difficult ground and a competitive team," AVB explained.