Daniel Levy has placed a sky-high £60 million valuation over Gareth Bale's head, according to reports, with speculation claiming that the Tottenham star could be set to follow Luka Modric to Real Madrid.
Modric made the move to the Spanish giants at the start of the week, after a long drawn out transfer saga in which he refused to travel with Spurs on their pre-season trip to America.
And though Tottenham were believed to have agreed a clause in the contract for the winger that included first refusal on their players, a source has told ESPN that this is not the case, and the club will not be letting Bale go to the La Liga trophy winners.
"Speculation, that's all it is," the source explained. "All the talk about Bale and Real is speculation. Spurs' partnership with Real Madrid does not cover this sort of thing."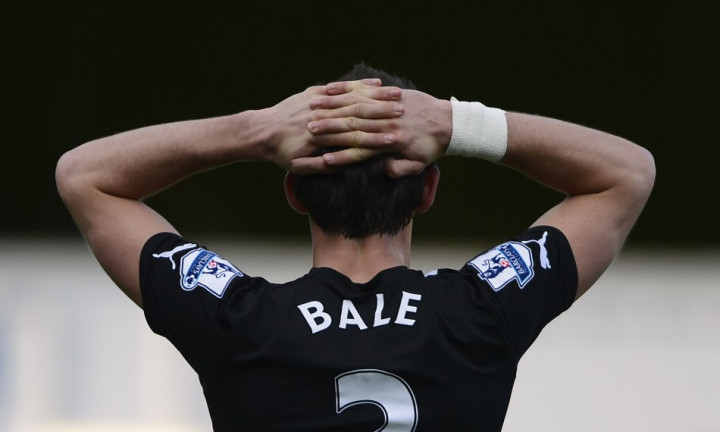 Should Madrid come into the fold for Bale, he would surely have trouble saying no to a club that can not only offer Champions League football straight away, but can make a serious challenge for trophies across the board.
But Levy has reportedly insisted that the Wales international won't be sold for less than £60 million, with his contract not yet to run out until 2016.
After losing Modric, the club are already looking thin in the midfield, though they look close to purchasing Moussa Dembele and are believed to be looking at taking on Anderson and Luis Nani.
With a kitty of £33 million from the sale of their star, Tottenham have a lot to work with over the next two and a half days, though finding a replacement for Bale will not be on Villas-Boas' agenda as deadline day edges closer.
The 23 year old suffered from injury setbacks last season, but this campaign he will be aiming to show the talent that put him on the radar of a number of clubs when Spurs were in the Champions League.
And with a £60 million valuation, not many clubs will be able to meet Levy's price if they do hope to pry Bale away from Tottenham.