Tottenham are considering a move to sign FC Porto star Joao Moutinho, according to the Sun. The 26-year-old has long been linked with a move to White Hart Lane and was on the verge of completing a move to the north London club last summer.
It is believed Spurs will make a £30m offer for the Portugal international. They will, however, face competition from newly promoted Ligue 1 side AS Monaco. The Premier League club will fancy an advantage though, given Moutinho and AVB worked together when the latter was in charge at Porto.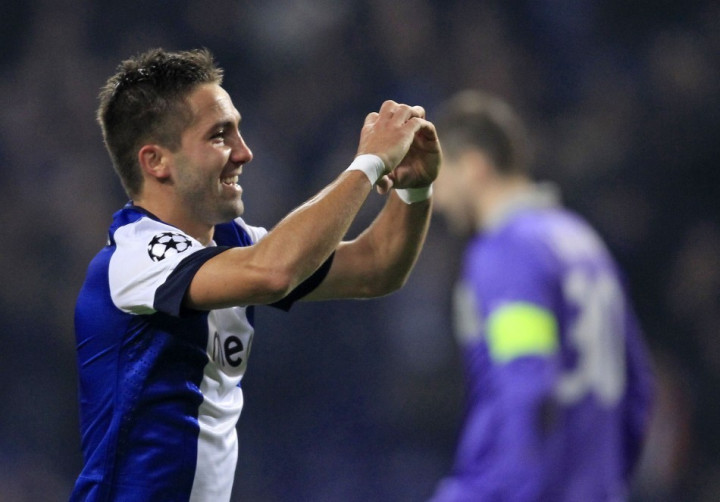 AVB on Qualifying for Europa League
Tottenham finished the season fifth and lost the final Champions League berth to north London rivals Arsenal. The club managed to win their final game of the season, relying on a stunning Gareth Bale strike to beat Sunderland. However, Arsenal's Laurent Koscielny provided an equally wonderful goal for the Gunners, against Newcastle United, meaning Arsene Wenger's men will join the two Manchester clubs and Chelsea in the continent's elite club competition next season. Tottenham will play in the Europa League.
"The Europa League is a wonderful competition won by Chelsea, the European champions. Getting 72 points and not making it means that next season to compete at this level we have to make probably more than that [next season]," AVB said.
"We have given it a good run in the end - the difference between teams is very, very short. We will make that a lesson to take into the future. It's difficult for me. Obviously we would ideally have achieved that fourth spot. We certainly did enough to deserve it but we didn't in the end and, moving forward, it is where we want to be so we will try next season," he added.
AVB on Importance of Retaining Bale
Finally, the Spurs manager repeated how important it was to hold on to Welsh international Bale. The 23-year-old has won the PFA Player of the Year, Young Player of the Year and Football Writers' Association Award of the Year and been strongly linked with a £63m move to Real Madrid, according to the Express.
"We have to keep our ambitions high and hold on to our best players. It was another great moment of individual brilliance. It is very difficult to lure a player of this dimension away," AVB concluded.