Tottenham Hotspur are considering a £20m bid for Internacional striker Leandro Damiao, according to the Mirror. The 23-year-old Brazilian represented his country during the football events at the 2012 London Olympics and has long been linked with a move to White Hart Lane. Goal.com reported on a possible £15m summer move.
Damiao is under contract to his club till 2015.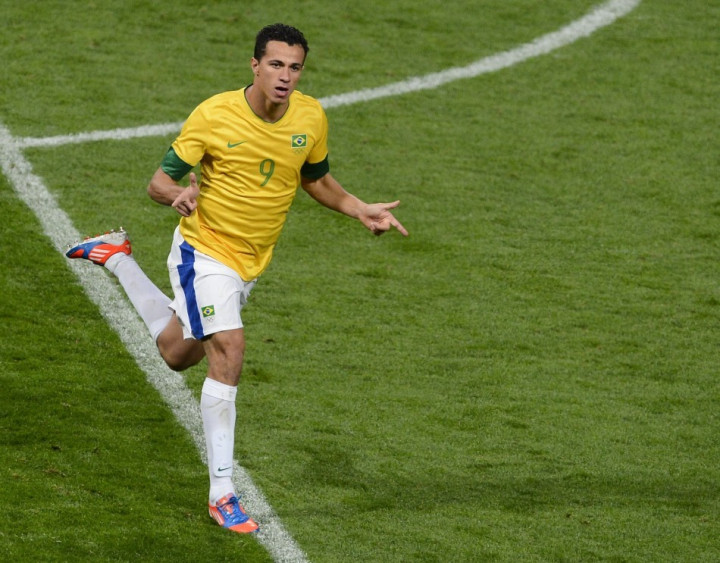 The Mirror believes the present proposal could also see Brazilian goalkeeper Heurelho Gomes return to his native country as part of the agreement.
Spurs' manager Andre Villas-Boas has confirmed his interest in the striker, and his compatriot Willian, who plays for Ukrainian Premier League side Shakhtar Donetsk.
Damiao's agent, Vinicius Prates, has added to speculation over his client's future in Brazil by confirming European clubs were targeting the striker. He also hinted at a move to Tottenham by stating AVB has been following Damiao's career since he was with Chelsea.
"European clubs are paying attention. I think a big European club will come. But, on the other hand, in January - their winter, our summer - the clubs don't invest much. The big signings are made in the mid-year window, in August," Prates explained, adding, "While Leandro Damiao stays at Internacional, Tottenham will always be interested. Andre Villas-Boas has liked him since he was Chelsea's manager."
Freund Delighted with FA Cup Win
Ex-Spurs player and German international Steffen Freund praised the north London club's players after the FA Cup win over Coventry City. Spurs beat the Championship side 3-0 at home, to progress to the fourth round of the FA Cup.
"We knew they would drop deep and defend well, but we didn't give them a breather in the first half. We put them under pressure, created chance after chance and of course, an early goal will always help as well. I must say, the first 20 minutes particularly were outstanding. As a coach, when you see a team perform so well, you can enjoy watching," Freund told the club's official website.