Tottenham winger Gareth Bale has revealed he wants to emulate Real Madrid star Cristiano Ronaldo in the long run. The Spurs' star scored a brilliant solo goal in the north London club's 1-1 draw at Norwich City on Wednesday, in a Premier League fixture.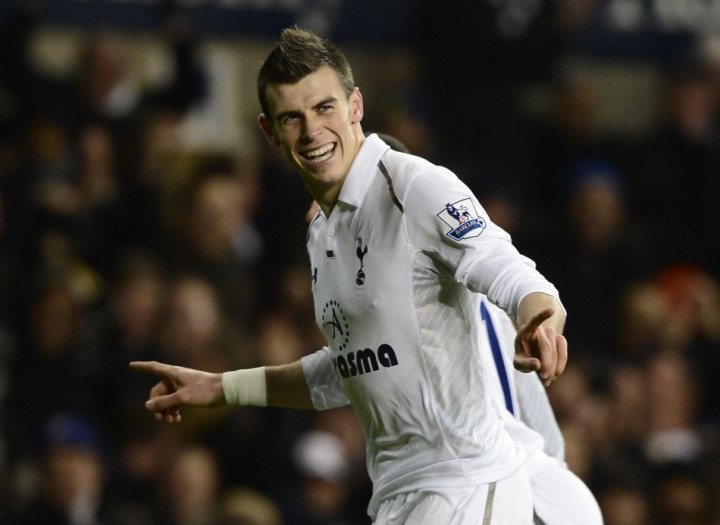 "The way he plays I think he is the best all-round player in the world. People have said things in the past [that] the stuff he does is similar in a way to what I do. All I can do is keep playing my football. He is right up there and a benchmark for every player who wants to be as good as him. You set your sights [on playing like him] - he is on a different planet apart from [Lionel] Messi. He is one of those players that everyone aspires to and I'd love to be half as good as him," Bale said.
The dream bodes well for the Welshman, who has been linked with a move to Madrid in the summer. In the event of a transfer, the 23-year-old will be able to learn from Ronaldo himself.
The Spanish champions were linked with a £33m bid for the Welshman but reports following that suggested Spurs would not settle for anything less than £60m. Should Spurs and Madrid be able to come to an agreement, the prospect of playing in the Santiago Bernabeu is one Bale has admitted he would be hard-pressed to reject.
There is also the lure of regular Champions League football, which is one the player has acknowledged could be a factor in determining if he has a future at White Hart Lane. Bale did sign a new four-year extension at the club in the summer, which will keep him at the club till 2016 and thus strengthen Tottenham's position to negotiate a lucrative deal for the winger.
Holtby on Debut
Meanwhile, Tottenham debutant Lewis Holtby is satisfied with his performance against Norwich on Wednesday. The midfielder, who signed from Bundesliga club Schalke 04, was involved in Bale's goal; Holtby's backheel found England striker Jermaine Defoe, who set up Bale.
"I'm just happy we got the goal," the German international told the club's Web site, adding, "It was a great finish from Gareth. That's his quality. If you give him that space and he can get one-on-one and have a shot on goal, great things can happen. I felt really comfortable out there. The lads got me into the game, built up my confidence and I thank them for that."