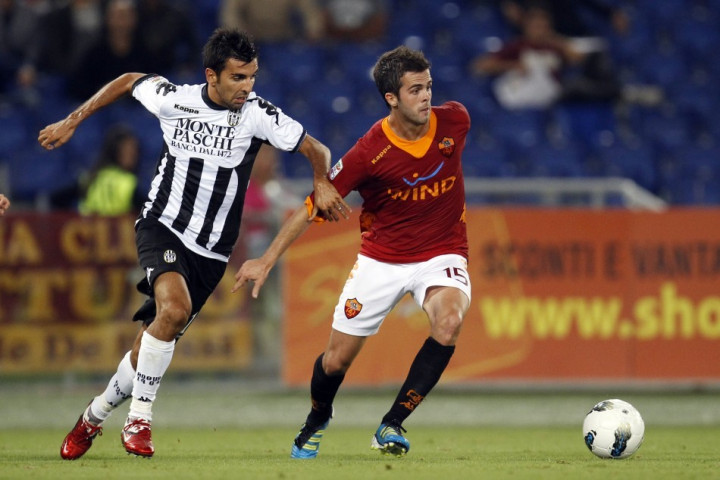 Tottenham Hotspur's long-term midfield target Miralem Pjanic has revealed that he is no rush to talk to AS Roma over extending his stay at the Italian capital.
The 23-year-old has been a transfer target for the north London club and Andre Villas-Boas has long been interested in bringing Pjanic to White Hart Lane. Spurs were linked with a move in signing the midfielder earlier in the summer, but the deal did not take any shape.
The Bosnian international was rumoured to leave the Serie A outfit after facing issues with Roma's former boss, Zdenek Zeman. However, Pjanic is relishing his chance under the club's new manager Rudi Garcia, but is in no hurry in opening contract negotiations.
"I have two years remaining on my current contract and it is not the right time to talk about it. If the club wants to talk, there will be a better period for that. I am focused on just one thing so far, giving my very best to the club," Pjanic told L'Equipe.
"Since pre-season training, everything has been very clear between the coach and me. Anyway I had no desire for anything else than another season here. I want to pay back the coach and the club for the trust they showed me. I feel at ease at AS Roma."
Pjanic joined Roma in the summer of 2011 from Lyon. He had a poor start to his life in Italy, but has been in impressive form since the start of the season, managing a goal and three assists in six Serie A appearances.
The former Lyon midfielder is focusing on improving his game and admitted that having the likes of Francesco Totti and Daniele De Rossi in the squad has helped him in his progress.
"It's important for me to improve further. I hope this will be a great season whether it be with my club or with Bosnia-Herzegovina, with whom I want to play in the World Cup," the midfielder explained.
"I've grown and improved in pretty much every area since I arrived here. I've been able to play a lot of games in the league, which is much more tactical than Ligue 1. Playing alongside Francesco Totti and Daniele De Rossi, two massive players, has also helped me learn enormously."