Tottenham club record signing Roberto Soldado has criticised Valencia president Amadeo Salvo for making false promises. The Spain international striker swapped the Mestalla for White Hart Lane last week, in a £26m move.
And after joining the north London club, the former Real Madrid player said he lost faith in Valencia's sporting project and that was why he agreed to join Andre Villas-Boas at Spurs.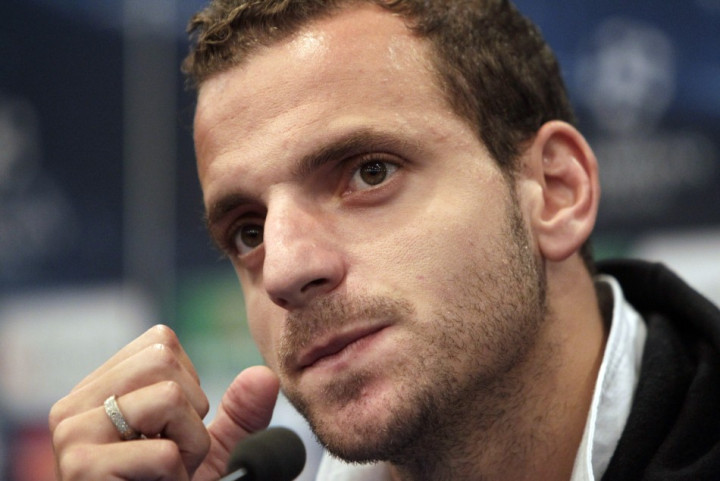 The 28-year-old admitted he became increasingly disillusioned with the way Salvo ran the La Liga giants and made those feelings clear when spoke to him about a transfer.
"I'm leaving Valencia because I do not believe in, nor do I trust their sporting project. Right from the first moment I spoke to the president, I had made my mind up to go. Salvo lied to me many times, and that hurt me and my agents, who are like family to me," Soldado explained.
"The newspapers have published malicious untruths which were filtered to the press by him. I don't like the way he deals with things; I really hope he proves me wrong and starts a new successful era at the club," the striker added.
Soldado, who scored an impressive 24 goals from 33 La Liga starts last year, also said he originally wanted to end his playing career at Valencia but that was made impossible.
"I think the deal is good for both clubs. I would like to say sorry to the fans for failing to complete my contract. I would have liked to have ended my playing days here but I was confronted with a hurdle which made me think again. I wish Valencia all the very best," he added.
Meanwhile, speaking of his new project in the Premier League, Soldado said he was excited to partner Welsh international Gareth Bale. The Spaniard acknowledged the strong pull of Madrid on the 24-year-old winger but called for his new team mate to stay.
Madrid have been strongly linked to Bale for most of this summer and despite chairman Daniel Levy earlier insistent that no deal would be struck, the Spanish side's new manager, Carlo Ancelotti, has confirmed that negotiations have begun.
"I think everybody knows about Gareth Bale. He's a great player and that's why Tottenham are making it so difficult for him to leave. Of course, I hope that he stays with Spurs," Soldado concluded.