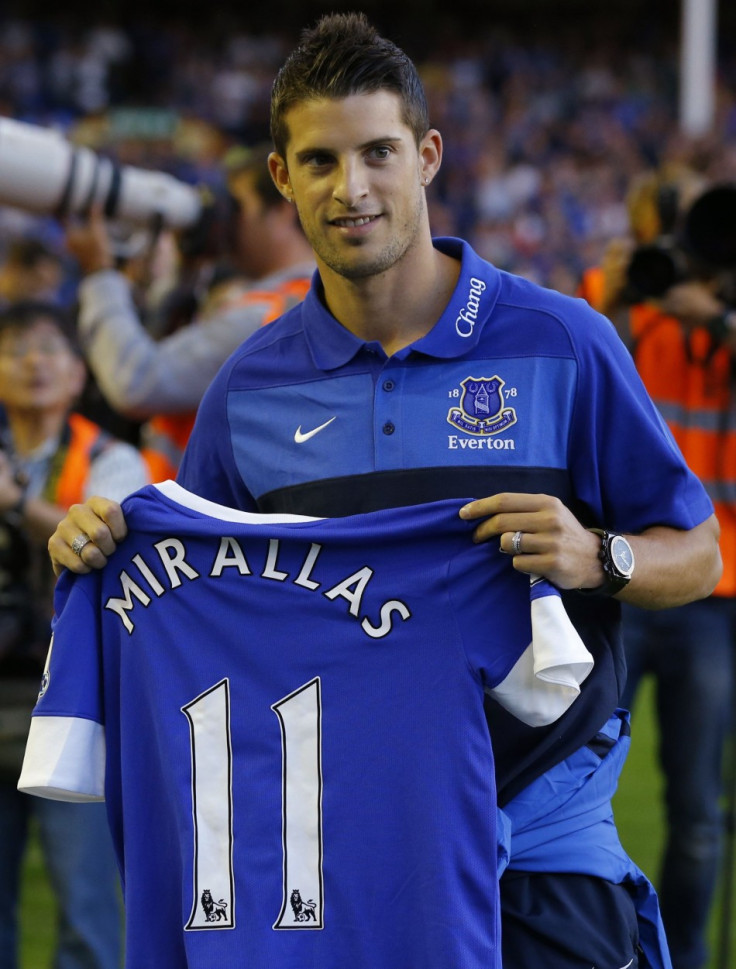 Tottenham, Borussia Dortmund and Atletico Madrid have reportedly made enquiries regarding the availability of Everton star Kevin Mirallas.
According to the Daily Mail, the Belgian has stalled on signing a new contract and this has alerted the trio, who are interested in signing him either during the ongoing January transfer window or in the summer.
Everton have had a tough start to the season and are currently struggling in the bottom half of the table with 23 points from 22 games. This is a contrast from last season, when they almost beat Arsenal to fourth place on the way to securing their highest points tally in a season.
The Begium international has been impressive since arriving at Goodison Park and has already contributed five goals and an assist so far this campaign.
Mirallas is a firm favourite at the Merseyside club and they will be reluctant to let one of their key players leave. But the report claims that the Belgian winger is keen to play Champions League football and may look at a move away if Everton continues to struggle in the league.
However, Toffees boss Roberto Martinez has dismissed any speculation regarding a transfer by claiming that the forward is assessing the future prospects at the club before committing himself to a new deal.
Mirallas is contracted to the club until the summer of 2016, and therefore the club will not be forced to sell him this season.
\"Kevin is on a long-term contract. It\'s not as if his contract is up at the end of the season,\" Martinez said, as quoted by the Mirror.
\"I think the conversation was taken out of context a little bit and Kevin is delighted and happy with his football.\"
\"But I think it\'s only normal to see where we are as a football club before he signs a new contract or decides what he wants to do. It\'s normal. I don\'t see him not doing anything now as a sign of anything,\" the former Wigan manager explained.
\"But as a football club, we have not changed at all our long-term ambition. The long-term ambition is to get into the Champions League and we will carry on working towards that,\" Martinez added.