Tottenham and Everton are set to make a bid for Montpellier star Younes Belhanda, according to reports in France, with the winger looking likely to make a move to the Premier League before January deadline day comes to a close.
Belhanda has scored eight times so far this season for the Ligue 1 outfit, and was close at one point in the month to joining Turkish side Fenerbahce.
But vice president Adbullah Kigili said that the price couldn't be agreed, and the highly-rated Morocco international wouldn't be making a move afterall.
"We have put our efforts to sign Younes Belhanda on hold, the asking price for Belhanda has risen to an astronomical level," he told Turkish Football.
"We met with Belhanda however, the current price being quoted is too high. We are in talks with a few other players however, will not be revealing any names.
"As soon as we tell the media who we are negotiating with the players price increases. We will have completed our transfers within the next week."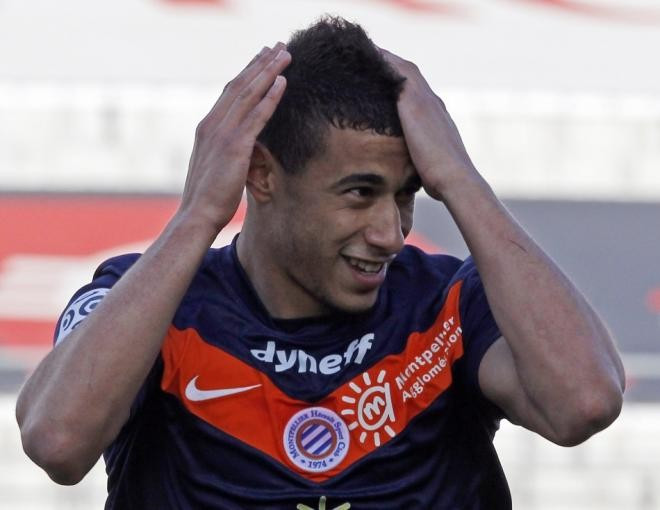 Tottenham were believed to be in dicussions with the 22 year old last week, and now L'Equipe is reporting that Everton are also showing serious interest in Belhanda, seeing him as a possible replacement for Marouane Fellaini if the winger does indeed leave Goodison Park.
The fee demanded by Montpellier is reportedly around £10 million, which would be a very affordable price for both Tottenham and the Toffees, who would profit around £22 million if they did let go of Fellaini.
Both clubs are currently in contention for a Champions League spot; while Tottenham are fourth in the table, Everton are only three points behind and have been the surprise success of the season.
And with that in mind, Belhanda would bring improvement to the attacking line-up of either club, and with just two weeks left to go in the January window, both will be getting ready for the often manic last week.