Real Madrid midfielder Luka Modric has urged former team mate and Tottenham Hotspur winger Gareth Bale to join him in the Spanish capital. The former Spurs midfielder believes the addition of the Welsh winger to Madrid's starting line-up would exponentially increase Jose Mourinho's side's potency going forward.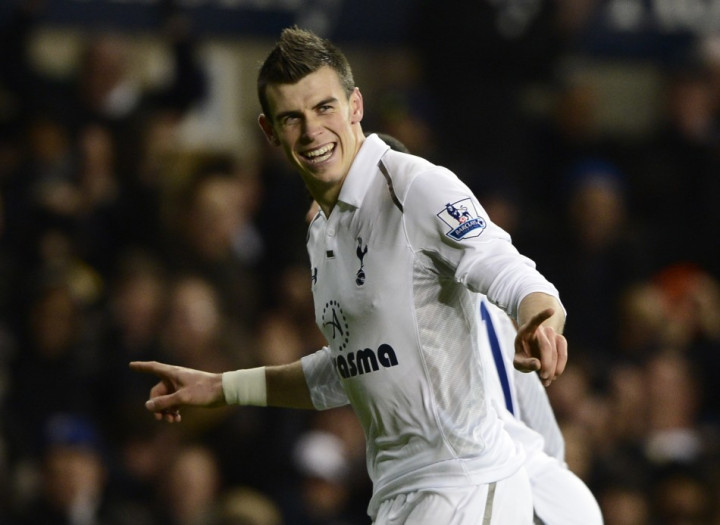 "We used to talk and I know he wants to play Champions League football every season and has a big dream of winning the Champions League. Madrid would be a great club for him to achieve his dreams. I play with [Cristiano] Ronaldo here at Madrid and the way he just runs with the ball with such confidence and defenders back off him is exactly the same as Gareth. To have the both in the same team would be unstoppable," the Croatian explained.
Modric's comments come in the wake of an admission from Tottenham manager Andre Villas-Boas that the White Hart Lane club would struggle to retain their star once high-profile clubs like Madrid and Barcelona made concrete offers. The 23 year old winger was impressive in the midweek win over Liverpool, setting up team mate Aaron Lennon for the opener and then scoring the second himself.
The north London club are fifth in the Premier League, with 23 points from 14 games, and are only three behind Chelsea and West Brom in third and fourth respectively. And they will need to improve drastically to persuade Bale to stay with them, particularly after the forward confessed to his Champions League desire.
If the Santiago Bernabeu club are indeed keen on adding Bale to their ranks, club president Florentino Perez will have a battle on his hands, if the protracted saga involving the transfer of Modric is any indication.
AVB has moved swiftly to clear any doubt over Bale's availability, ahead of the weekend's Premier League match against Fulham at Craven Cottage.
"Like all of our key players, Gareth is on a long-term contract as we continue to build for the future and his progression will be of benefit to our team. He is an important part of our future and we have no intention of letting any of our top players go," the ex-Chelsea boss declared.