Tottenham manager Andre Villas-Boas has admitted the north London club will struggle to retain the services of Welsh winger Gareth Bale.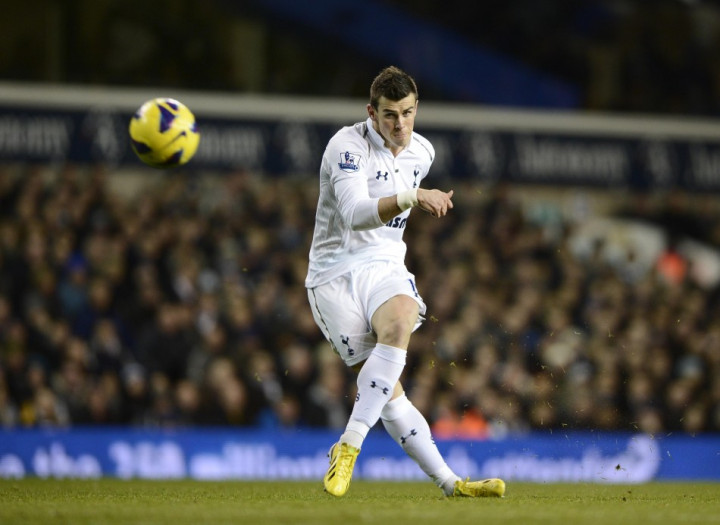 The 23 year old left-sided attacker was in his trademark brilliant form in the midweek win over Liverpool, even if there were allegations of diving and comments from Reds' boss Brendan Rodgers over poor refereeing from Phil Dowd. Bale set up his club's opening goal for fellow winger Aaron Lennon and scored the second, with a brilliantly taken free-kick that had AVB comparing his star to Real Madrid's Cristiano Ronaldo.
"At the moment he is performing extremely well for Spurs and we are amazed at what he can do for us. He is on to a great career. Obviously Tottenham as a football club want to keep him here for as long as we can but we understand players like this have propositions and a market which is the nature of the game," the former Chelsea manager explained after the win at Anfield.
"With Ronaldo we saw that you can almost hit under the ball and it gains an effect where it drops and changes direction. He [Bale] has the power to do that. He keeps on practising this technique and we are pleased to have it," AVB continued, adding, "He's scoring more than last season by this stage. He is more free, getting more of the ball, the team is creating conditions for him to appear more. He is enjoying himself on the pitch."
Bale has long been linked with a move to Spain's La Liga, where both Barcelona and Madrid would probably be delighted to have him in their squads. The protracted transfer of former team mate Luka Modric to the Santiago Bernabeu and Jose Mourinho's side, earlier this summer, seemed to lay the groundwork for Los Blancos' next target - Bale.
Mourinho's task may be made easier by admissions from the player that were either of the Spanish giants to make an approach, he would find it very difficult to turn them down. And that task has been made easier still by reports Barcelona have conceded defeat to their arch-rivals in the race for the Welshman's signature.
However, the Southampton academy graduate, who joined Spurs in 2007, signed a four-year extension with the White Hart Lane in the summer, as a sign of commitment to the club. And given chairman Daniel Levy's hardball stance over the sale of Modric, AVB can at least be assured Bale will be a Tottenham player for the near future... and will depart by filling the club's coffers with a sizeable amount.