Real Madrid sporting director Zinedine Zidane claims Tottenham star Gareth Bale ranks alongside Portuguese star Cristiano Ronaldo and Barcelona icon Lionel Messi, based on recent performances.
The former France international, in his role with the Santiago Bernabeu side, has been scouting the 23-year-old Welshman and previously admitted that the Spanish club were extremely serious about signing the Spurs star.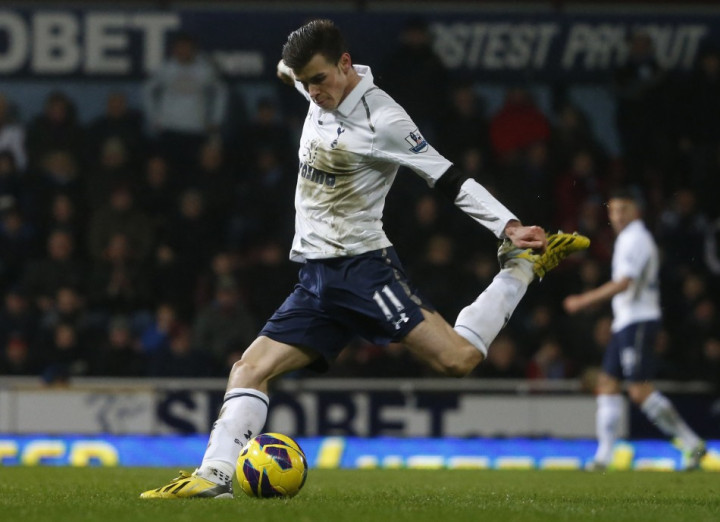 "Is he good enough for Real Madrid? Of course. He is more than good enough to play for Real Madrid. Aside from Cristiano Ronaldo and Lionel Messi, he is the player who has impressed me the most," he said.
The 40-year-old earlier confirmed a £60m valuation for Bale but it remains to be seen if Tottenham chairman Daniel Levy will be satisfied with that figure, particularly since Bale has completed a sweep of the awards in England this year - he won the PFA Player of the Year, PFA Young Player of the Year and the Football Writers' Award.
And with Spurs having failed to qualify for the Champions League, Bale may be persuaded to leave north London. Madrid will face competition though, with a London 24 report linking Champions League finalists Bayern Munich and Premier League champions Manchester United to Bale.
Meanwhile, Spurs are reportedly trying to commit Bale to a new contract, which will offer the player around £150,000 per week. Spurs head coach Andre Villas-Boas has urged his star to sign the new deal and it appears Bale might just do that; the Welshman has been quoted as saying "we will have to regroup and give it another go [qualifying for the Champions League]".
"It's disappointing, but we will pick ourselves up again. The team and the manager have been great. We have got the record points for the club in the Premier League. That would normally be enough to qualify for the Champions League, but it's not meant to be again. It's something we have to learn from. We are a young squad, and we will take it in to the future," Bale explained, after collecting his fourth season-end award - the club's Player of the Year award.