Tottenham boss Andre Villas-Boas has laughed off accusations of playing with the club's chances of a good season by allowed centre back Michael Dawson to speak to other clubs, ahead of a summer transfer.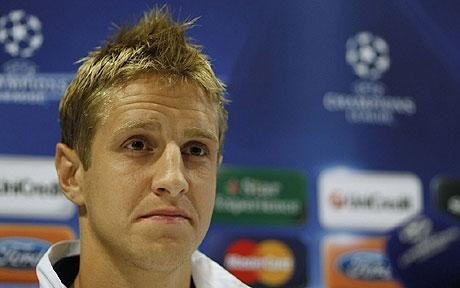 The 28 year old has been linked with a move to Queens Park Rangers but AVB insists he knows what is important for the club. The former Chelsea coach stated he was confident the quartert of Jan Vertonghen, Younes Kaboul, Steven Caulker and William Gallas would be enough to pull his side through the season. Incidentally, Kaboul will be unavailable for Spurs' next league game, against West Brom, after a knee injury while training.
"Is it a gamble? I don't think so. It's OK with four (central defenders). When I spoke to the player we had a good conversation because Michael has, obviously, high expectations to play. Michael is a player of immense human dimension and an extremely good player. We would listen to offers but if the scenario in the end of the transfer window ended up with Michael staying, it would be an extremely good privilege for us," the Portuguese told the Daily Mail.
However, there are now reports that suggest Dawson's proposed switch to Loftus Road may not happen after all. The concerned parties have reportedly failed to agree personal terms to complete the £9m transfer. The Rangers are now likely to focus on Stoke City's Ryan Shawcross.
Transfer Window is a Distraction
Meanwhile, AVB has also made a case to the FA to close the transfer window before the season starts (the transfer window remains open till 31 August, while the season began on 18 August). Spurs will point to the long-running Luka Modric to Real Madrid issue as evidence of distraction to the club and other players. The Croatian is expected to move to the Spanish champions soon.
"It makes everybody focused on what we have to do which is playing games and not creating news until the end of August," AVB explained in a Mirror report, which states Wigan manager Roberto Martinez is of the same opinion.