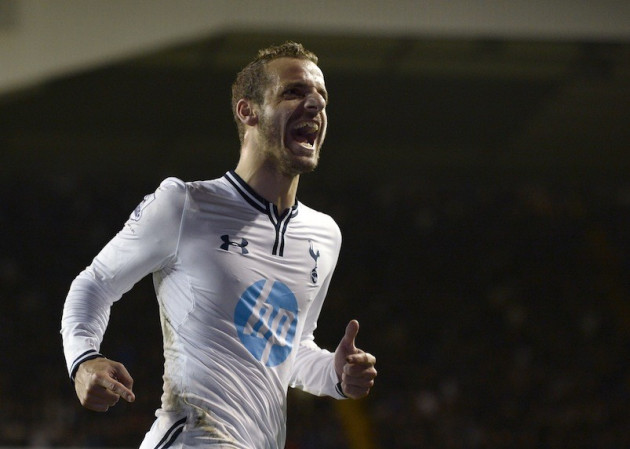 Andre Villas-Boas admits he hasn't come to a decision over whether to play Jermain Defoe or Roberto Soldado this weekend against Liverpool with strikers both staking a claim for a starting spot.
Defoe has been on form for Spurs this season and despite Villas-Boas bringing in Soldado for £26m in the summer the England international has been working hard to prove he can still compete for a place up front.
But the Spanaid put on a show-stopping performance for Tottenham last night in the Europa League, scoring three times against Anzhi Makhachkala to vastly improve his tally after going five games for the north London side without a goal.
And Villas-Boas admits he is still unsure whether he will play Defoe or Soldado up front at the weekend when Tottenham face a tough test against second-placed side Liverpool in the league.
"We have to think about it," he told reporters. "It's a bit premature. We always wanted to give this game to Roberto after two games in a row for Jermain, who was deserving his chance as well. Now it's about putting the best possible strategy of the game and seeing what we can do.
"What this will help is put the player back with confidence with his final touch and a striker always lives off goals so it's extremely important."
Tottenham's match with Liverpool will be a big test for the side as they look to show over the Christmas period that they are serious contenders for a top-four finish.
Villas-Boas' job has been under question recently by multiple publications, despite the club currently sitting just two points off their objective of achieving a top four finish.
And victory against Rodgers' top-four contenders would certainly go a long way to proving AVB's critics wrong as Tottenham consider bolstering their squad in the January transfer window.