Andre Villas-Boas has confirmed that he will have to wait and see if Tottenham Hotspur qualify for the Champions League before deciding whether to bring another striker to the club.
Tottenham have just two senior strikers at the club, and after missing out on Internacional striker Leandro Damiao during the January transfer window, it was assumed that he would once again look to sign a forward at the end of the season.
Asked whether he will look to bolster the squad if Tottenham qualify for the Champions League, Villas-Boas said: "I think so. From season to season you try to reinforce your squad so it probably means we would have to strengthen but I have great belief in this squad."
Spurs have relied heavily on the goals of Gareth Bale in recent months and Villas-Boas believes the Welshman's ability to play in a central role means that he can now be considered as a striker.
However, should Tottenham secure a place in next season's Champions League, it seems possible that he will look to improve his attacking options.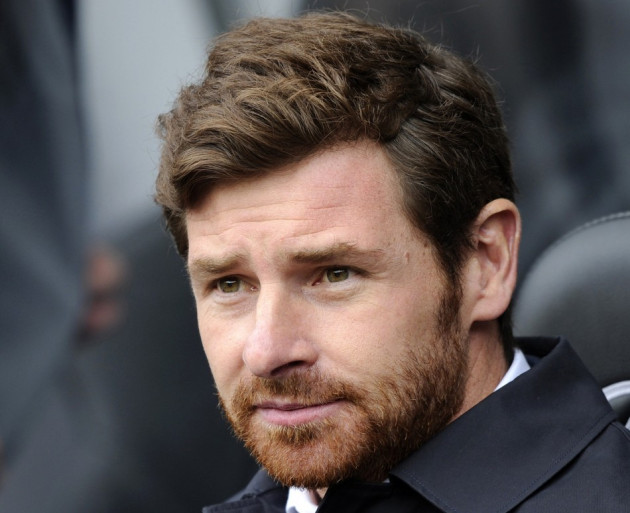 "There has been enough creation from the strikers and as a team we have scored a lot of goals but every striker wants to score more. Fortunately Gareth can now be included as a striker as he scores lot of goals and this could mean we don't need to strengthen," added Villas-Boas.
"But we will wait until the end of the season to decide whether we need to strengthen this position."
Tottenham are battling on two fronts this season as they look to secure a top four finish and pick up some major silverware by winning the Europa League.
Having set up a quarter-final meeting with FC Basel, they are now considered one of the favourites to lift the trophy and Villas-Boas is determined to deliver success.
"We want to do well as it is very important to get a trophy and we've taken great steps to the future with the way that we have approached this competition," explained the former Chelsea boss.
"In the end winning a trophy is important as Chelsea finished sixth last season but because they won two trophies [Champions League and FA Cup] it was deemed a success."
Villas-Boas has previously won the competition with Porto and he believes that by having a successful run it has proven that Tottenham are ready to compete against the biggest European clubs in the Champions League.
"We recognise that it doesn't have the importance of the Champions League but it's very, very difficult to win," he said. "Teams from the Champions league come into this competition so that is why tests against Lyon and Inter Milan have been vital.
"The league is still a priority but the way we have performed in the Europa League has filled us with confidence as we have played against sides who regularly feature in the Champions League."
Spurs face the Swiss league leaders Basel in the last eight and Villas-Boas knows that this will be another test of Tottenham's European credentials.
"We've beaten some big teams and I think Basel are a very experienced team which makes them a dangerous opponent. The teams we've beaten before are highly prestigious, particularly in the Champions League and Basel are on that level as they normally dominate their league."