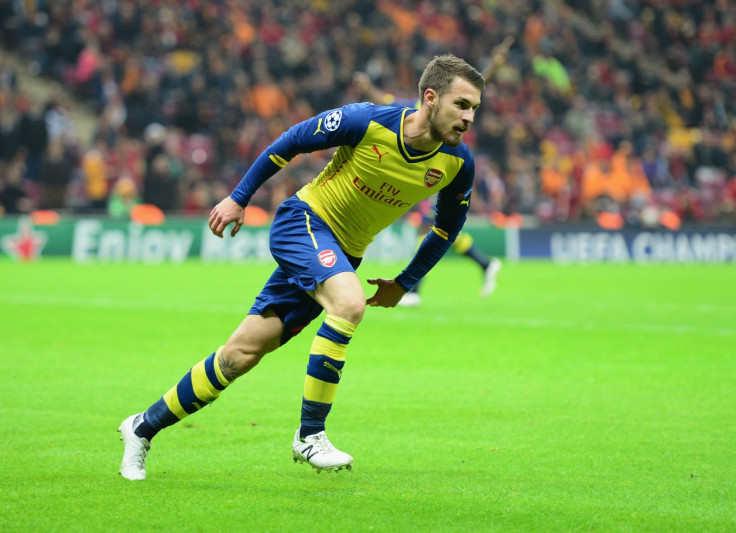 Ramsey believes that the curse of early kick-offs from last season will not hold true this time around, as the Gunners are a stronger side and are equipped to handle pressure better this season.
The Gunners conceded 17 goals in only three games against Manchester City, Chelsea and Liverpool in early lunchtime kickoffs last season, which eventually lost them the league.
However, Francis Coquelin's form has dispelled a few fears following their 2-0 win over Manchester City at the Etihad and Arsene Wenger will be confident of putting in a better performance should they manage to not concede in the opening few minutes.
Ramsey, who has not been at his very best this season, is still an integral part of the team and is likely to start alongside Santi Cazorla in the Arsenal midfield, with Mesut Ozil being shunted to the left.
Alexis Sanchez is an injury doubt for the game and the onus will be on the Welshman to take the game to the hosts in what will be an engaging battle at White Hart Lane.
Tottenham held Arsenal to a 1-1 draw at the Emirates, owing to some brilliant goalkeeping from Hugo Lloris, but with Theo Walcott back in action, the Gunners will look to take the game to the hosts.
"There's no mental problem with early kick-offs for us. The only difficult thing is trying to get pasta down you in the pre-match meal at nine in the morning!" Ramsey mused, as quoted by the Mirror.
"I don't think it was anything to do with early kick-offs, it was more the way we approached the game and I think we've learned from what went on last year. Maybe we were too open in games and just got punished for that.
"It's only natural that this is a bit more special. The history of these North London derbies is something we're all excited to be a part of and play in. It definitely has an effect on you as a player.
"You do see more players get sent off in derby games because you can get pumped up. It's important that everyone shuts out what's going on around them and focus on the job in hand.
"You cannot let other things affect decision making and don't get sucked into making a bad challenge or letting that affect the way the team plays," he concluded.