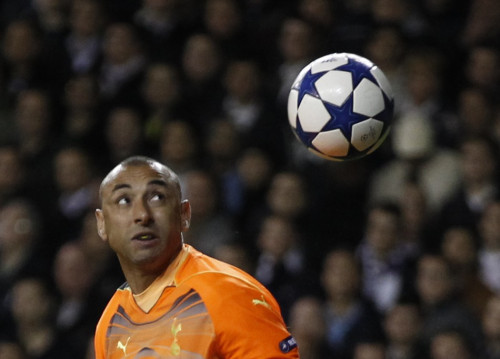 Heurelho Gomes' agent has claimed that his client must leave Tottenham this month as the club are not willing to offer him the chance to play.
Gomes was Spurs' number one man choice in goal until a series of errors prompted then-manager Harry Redknapp to purchase Brad Friedel in 2011 to take his place.
Since then, the club also bought Hugo Lloris a season later and it appeared there was no way back for the 32 year old who is now believed to be considering a return to Brazil as his contract with Tottenham runs down.
And while the January transfer window is open Gomes' agent Alex Soares has claimed that Tottenham must let the keeper leave if the right offer comes as they continue to pay top wages for a player they aren't using.
"At the moment I have received interest from three clubs in relation to Heurelho," he said, according to Metro.
"There is no formal offer made, it will depend on Tottenham's position. In my view he must leave Tottenham this month. There is no sense to keep him at Spurs if he is not playing or not even being given the opportunity to play.
"The club is paying high wages and are not using the player. They have other very good goalkeepers as well. I trust Tottenham will release him for free now as his contract is running out.
"Or, if they want him to stay, they must offer an extension and also give him an opportunity to fight for the No.1 position."
Tottenham don't appear likely to offer Gomes a chance to compete with Lloris for a starting place on the squad, with the Frenchman firmly the north London club's number one choice following his move from Lyon in 2012.