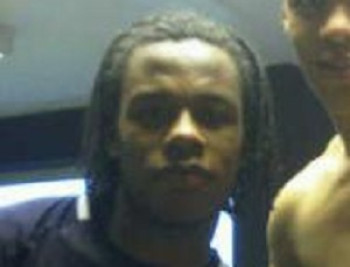 Tottenham Hotspur youngster Shaquile Coulthirst has been advised to take his opportunity on loan at Leyton Orient with both hands by manager Russell Slade ahead of his full professional debut against Shrewsbury Town.
Coulthirst made a cameo appearance in the FA Cup defeat to Yeovil Town on Saturday and looks set to have impressed sufficiently to win his first professional start on Monday night.
The 20 year old had only ever made one appearance for Tottenham but is thought it be highly regarded by current interim boss Tim Sherwood, who oversaw the early years of Coulthirst's development as technical co-ordinator at White Hart Lane.
But now with the opportunity to impress in the first team, Coulthirst has been urged to impress on looking Tottenham boss Sherwood
"This loan is a big opportunity for Shaquile," said Orient boss Slade. "It was the same when we had Harry Kane, Paul-Jose M'Poku and Tom Carroll here, they had not had a first-team game before they came to us and this is what they strive for.
"It is very early stages but he was quite sprightly when he came on against Yeovil, which was very positive. He is very direct and I was very impressed with his positivity. Whenever he picks the ball up, he likes to turn and run at defenders."
After Monday's game at Shrewsbury, Coulthirst will have three further games to impress before returning to Tottenham at the end of the one-month deal. Both clubs have the option to activate an extension.
Spurs' youngsters are among the highest regarded in the country and with Sherwood at the helm the club are likely to put greater significance on the youth ranks.
"If something happened on a longer term with me it would be addressed," Sherwood said in December.
"The last thing we would want to do is stunt their growth because there are some top young players down there ready to step up.
"You want to keep them (young players) at your club, you have worked hard since they were eight years of age and you were bringing them through, but they can't all stay.
"Sometimes the manager and the board have to make a decision to bring in what they perceive is extra quality and if you make that decision you have to live and die by it."