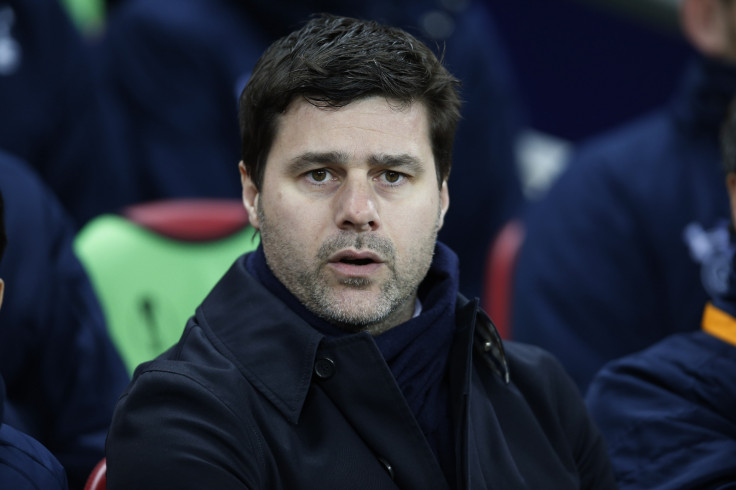 Tottenham Hotspur manager Mauricio Pochettino is not concerned about finishing the Premier League above Arsenal but does want to secure three points when Spurs visit Burnley after the international break.
The Argentinian boss hailed how his side coped without Harry Kane to beat Southampton 2-1 on Sunday (19 March) thanks to the goals of Christian Eriksen and Dele Alli.
The win consolidates Spurs in second position of the Premier League, 10 points behind Chelsea and nine ahead of Arsenal, who are sixth following their defeat by West Bromwich Albion.
Tottenham have not finished above Arsenal since the 1994-1995 campaigns. Last season they missed the opportunity with a disappointing 5-1 defeat to Newcastle on the final day.
But Pochettino said that his only concern at the moment is to win the next game against Burnley, which will come on 1 April.
"[The possibility of finishing above Arsenal] creates speculation for the media but the aim for us is always to win the next game," Pochettino told Sky Sports after the Southampton win.
"It is difficult because we now have 10 days without our players. They need to play for their national teams. We hope that nothing happens and all arrive back in a very good position to start to fight again for the league."
He felt side deserved today's win even though James Ward-Prowse's goal earlier in the first-half gave the Saints some hope of securing a point at White Hart Lane.
"Southampton are a very good team with very good players and, yes, it was difficult but in the end we were better and deserved the victory," Pochettino added.
"The first half we played very well. We were much better. The second half was on the contrary. We conceded a goal because of our mistake, not clearing the ball in the box. They proceeded to score but I think we were better."