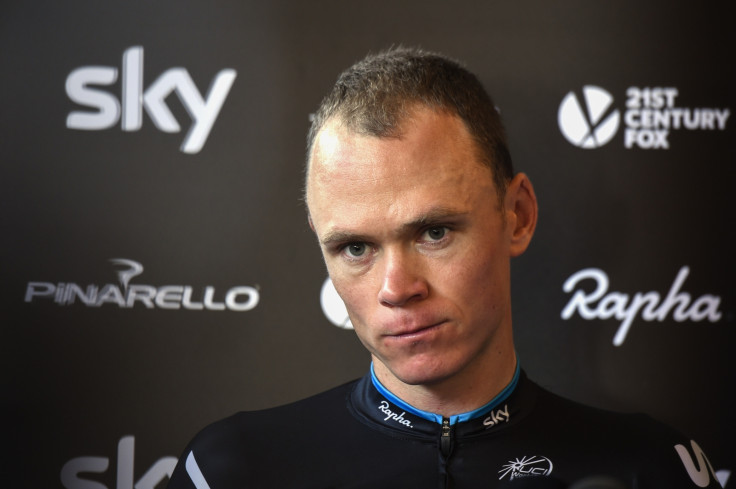 Chris Froome insists he is in the dream position to win the Tour de France as he shrugged off the doping slurs.
The Team Sky rider resumes his bid for the yellow jersey in the Alps on 22 July after the final rest day with a lead of three minutes 10 seconds.
Froome knows he will come under attack from closest rival Nairo Quintana in the next four days in the mountains and the Colombian is a climbing specialist.
But the 2013 winner, 30, said: "This is the dream position. Four racing stages away from the Champs-Elysees with a decent advantage over most of my rivals.
"We're in yellow, I've got a fantastic team around me. Nothing's going to detract from that.
"If I compare how I was two years ago on the second rest day, I feel as if I'm in a much stronger position.
"In 2013 I did feel as if I was hanging on at that point. Right now I feel happy with where I'm at, I'm certainly not fading."
Froome had urine thrown over him on Saturday by a fan who branded him a doper while his team-mates have also been punched and spat at during a harrowing race for Team Sky.
And performance experts on the France2 television channel have cast doubt on his crushing win on stage 10 at La Pierre Saint Martin.
The Kenya-born rider was claimed to have an estimated power to weight ratio of 7.04 watts per kilogram when he attacked which was branded 'abnormally high'.
But Sky took the drastic step of releasing their power data from the climb with head of performance Tim Kerrison saying the figure was 5.78 watts per kilogram.
Team boss Dave Brailsford said: "What France2 did, putting out that headline: seven watts per kilo, a picture of Lance Armstrong.
"That was so wildly wrong on so many levels we thought we should just correct that and give the concrete facts and give the evidence."
But Froome knows the figures will probably not silence the critics if he produces another commanding display in the mountains.
He added: "I'm not sure if numbers are going to fix everything. We seem to cop a lot of speculation and a lot of doubts around our performances.
"Why are those same levels of doubt not being cast on similar performances from other General Classifications contenders? Why is it only us?
"I feel as a team and myself, we're definitely trying to be as open and transparent as possible.
"But my focus has been on the race. Nothing's going to throw me off in that regard. Everything else that's been happening, that's just a sideshow for me."