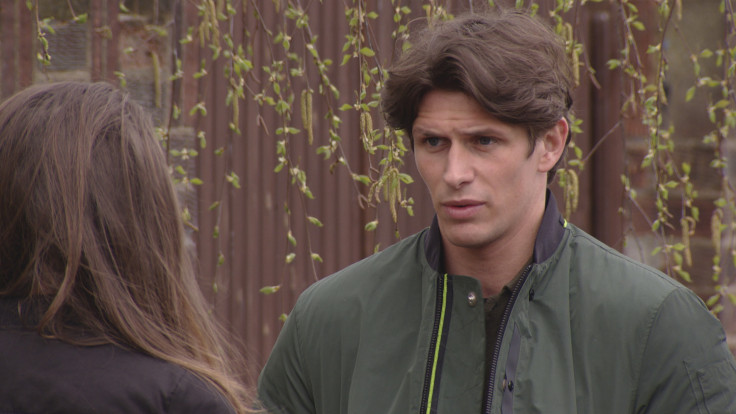 TOWIE star Jake Hall was reportedly stabbed in the kidney with a broken bottle during a raucous nightclub brawl between two rival British gangs from Liverpool and London at a Marbella nightclub. The fight broke out at celebrity nightspot Aqwa Mist in the early hours of Monday (30 May).
IBTimes UK reported on Tuesday (31 May) that the reality TV star had been admitted to hospital following the attack, but new information has emerged. Hall attained the injury as a group of Liverpudlian friends he was with squared up to a violent London gang inside the club, and the two groups attacked each other with broken champagne bottles and shards of glass from the shisha pipes they had been smoking on.
The 24-year-old television personality, who is best known for his on/off tumultuous onscreen relationship with Chloe Lewis, is now seeking treatment in an intensive care unit after the attack. He was rushed to Costa del Sol Hospital following his scheduled appearance at the popular nightclub.
Hall's rep, Chloe McGee, told IBTimes UK: "We can confirm that Jake is currently receiving hospital treatment. He is stable and hoping for a speedy recovery but has requested privacy at this time."
A spokesperson for the emergency services confirmed that paramedics and police had been called to the nightspot at 3.25am after it had been reported that an adult male had been attacked with a bottle.
Revellers who witnessed the stabbing took to their Twitter profiles in terror, with Carla Andreucci tweeting: "Still can't believe we were with Jake Hall the other night and watched him get stabbed. Most shocking and terrifying thing I've ever seen." While Mitch Matthews wrote: "Thought Marbs was gunna be posh, guys getting stabbed in front of me in ocean mist [sic]."
Onlooker Laura Wohlgemuth, who was queuing up outside the club, told the Scottish Daily Record: "Jake ran out into a car. Blood was everywhere. We thought we weren't going to get in but they just got a hose out and washed away blood."
Emma Williamson wrote: "What the hell happened at #aquamist last night?! Absolute nightmare #marbella2016".
Hall was rushed to hospital by his friends by car, which is 15 minutes from Aqwa Mist, before police arrived. The two groups reportedly almost came to blows hours earlier at another club when an individual from the London gang threw a bottle at the girlfriend of one of the Liverpudlian's.
Hall has banned hospital officials from informing the press on his wellbeing and the reason why he is in intensive care. A source at the Costa del Sol Hospital said yesterday: "He is stable and recovering but on the wishes of the patient, we are not able to say anything else."
A further hospital report regarding Hall's injuries that was sent to a court in the Costa del Sol resort yesterday afternoon states that his kidney has been affected after being stabbed in the right side.
The TOWIE star was due to be quizzed by police on judge's orders, but the process has been sped up after details of the stabbing were made public. The questioning was delayed until today (1 June) as he is well enough to speak after receiving sufficient medical treatment to save his kidney.
A police spokesman for Spain's National Police claimed that they were not made aware of the stabbing upon arrival as Hall had already been taken to hospital. They said: "Local police were already in attendance when national police officers arrived and they left things to them as there appeared to be no need for them to get involved."
Hall joined The Only Way Is Essex in 2015 and quickly became one of the show's main talking points due to his dramatic romance with Lewis and turbulent, often jealous nature. He has also made headlines for allegedly cheating on his long-term girlfriend, the most recent involving fellow TOWIE star and Celebrity Big Brother contestant, Megan McKenna. McKenna, 23, who is dating tattooed TOWIE co-star Pete Wicks, has vehemently denied the affair.