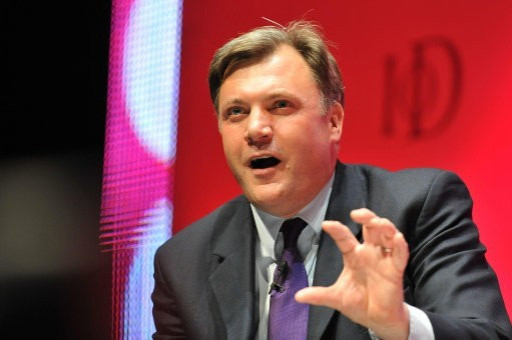 Labour shadow chancellor Ed Balls was mauled by trade unionists for failing to promise pay rises under a Labour government.
The shadow Chancellor was heckled after his speech to the TUC conference in Brighton with delegates furious at public sector pay freezes still in place three years after they were imposed, in some cases.
But Balls was defiant, telling the audience job creation not pay rises was the top priority.
"When you are losing hundreds of thousands of jobs, you cannot say the first priority is more pay for public sector workers. That is the reality because of the Government's failure on the economy. We have always said let us put jobs first," he said.
Dave Prentis, the general secretary of Unsion said the shadow chancellor was out of touch with daily life by defying calls for pay increases now.
"If he really understood the massive impact of a three-year pay freeze on families struggling to pay for food and fuel, or forced to turn to pay-day loans where interest can be a terrifying 4,000 per cent, he too would be calling for an end to the pay freeze," said Mr Prentis.
Getting roughed up was not in the game plan of Balls' visit to the TUC.
His speech was partly a bid to reach out to delegates.
Balls' rollicking contrasted with the complementary tone he had tried to strike during his speech.
In his address, Balls said the Labour party in government should have paid more attention to the TUC.
Among TUC delegates, anger is palable at continuing austerity putting the squeeze on household budgets.
Prentis fumed at No10 policy, insisting government had "declared war on our people."
The TUC has already voted to back coordinated strike action over public sector pay freeze unless they get their way in talks with ministers.