Trainwreck star Amy Schumer willing to take a lie detector test to prove she doesn't steal jokes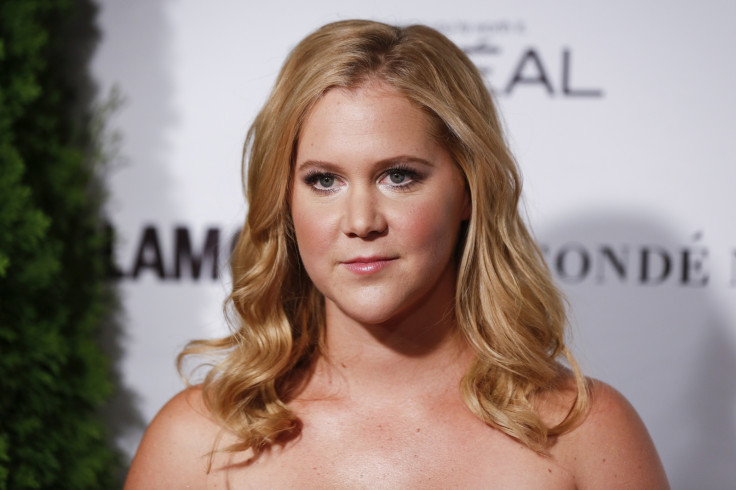 One of Hollywood's rising stars thanks to her unique brand of humour and epic one-liners, Amy Schumer's thriving career is being overshadowed by claims she used material from other comedians and she says she is prepared to take a polygraph test to prove her innocence.
Earlier in January, a video began circulating online comparing some of Schumer's gags from Comedy Central's Insider to those of other well-known comedians. It implied that the funny woman may have ripped off some of her material from the likes of Kathleen Madigan, Tammy Pescatelli and the late Patrick O'Neal.
"Between Amy Schumer doing one of my best jokes and her HBO special and this meme of my joke, I'm done with social media," Wendy Liebman wrote on twitter in response to the clip.
Pescatelli soon weighed in with a series of now deleted posts: "If we call her out on it we are 'jealous' or career shamed. Be successful. WE want you to do well, just do it will (sic) your own material. BTW she blocked me."
Taking to Twitter, Schumer vehemently denied the allegations, telling her 3.32 million followers: "On My life, I have never and would never steal a joke."
During an appearance on The Jim Norton Show on Sirius XM's Opie Radio, the 34-year-old insisted that there was no truth to the claims. "I'm being accused of stealing jokes and I wanted to come and talk to you about it and clear my name," she said. "I would never, ever do that and I never have.
"I'm literally going to take a polygraph test and put it on my show this season, and I promise, whatever the results are — I won't let them cut — I will show them.
She continued: "I would just never do that. I had never, never seen Patrick [O'Neal] do that bit. I had definitely never seen Tammy Pescatelli do that."
Schumer, who first shot to fame in 2007 after her Live at Gotham segment aired on Comedy Central, added that Pescatelli may have had a part in the scandal after she blocked her on Twitter. She said: "I think this is [Tammy] trying to get something going. I don't think she's got much going on, this is my guess. I think people get upset with success."
This is not the first time the Inside Amy Schumer creator originality has been called into question. In October 2015, a fan accused her of lifting a joke from a sketch about sex positions from O'Neal. " I would never take someone's joke," she told TMZ at the time. "I would never do that".
© Copyright IBTimes 2023. All rights reserved.