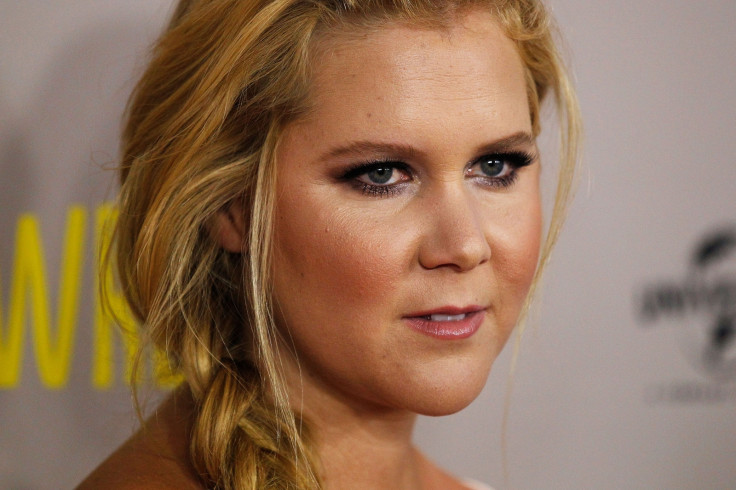 Amy Schumer has expressed her grief over the news that a gunman opened fire in a cinema in Lafayette, Louisiana, during a screening of her movie Trainwreck on Thursday night (23 July).
The 34-year-old comedian shared a statement on her personal social media account
It has been reported by numerous publications that three people have died (including the attacker himself) and at least nine injured, some with life-threatening wounds. Little is known so far about the shooter or his motives, who has been described as a 58-year-old white man, but witnesses have said that the gunman sat and watched the film alone for 20 minutes before getting up and firing a handgun around the Grand Theatre screen.
Like Schumer, several other famous names took to Twitter to share their condolences and urge that gun crime be looked into in the US due to the frequent occurrence of random incidents such as this one.
The Office's Jenna Fischer stated that "we need change," and that "if you can't worship, attend school, the movies or your workplace without fear of getting shot, then something is wrong". Singer Sam Smith tweeted: "ANOTHER shooting. What is happening. So sad. Thoughts with the family's of those injured and killed x".
Pixels star Josh Gad wrote that: "Movies r meant to be an escape from sickening acts like this", meanwhile director Kevin Smith reiterated a similar fact with: "2 people died because they wanted to see a movie". Michael Raymond-James, best known for starring in HBO series True Blood, which is set in Louisiana, simply commented: "It makes absolutely no sense. It never does. #Lafayette".
Further celebrities that expressed their sadness towards what happened in the cinema included television host Larry King, Donald Trump, former professional boxer Sugar Ray Leonard, Tamera Mowry-Housley and Lafayette-born RJ Mitte.